With the dearth of new episodes of the current daily soaps, there are always a few shows we can watch all over again.
The ample amount of time at hand would have been even easy to spend if the following shows would fill the bulk of re- runs on small screen.Want to know which and why? Scroll down below –
1. Kuch Rang Pyar Ke Aise Bhi
Channel – Sony TV –
There's no telling why this show is still amongst the most watched ones on other platforms even when it went off air since long back.
Dev Dixit and Sonakshi Bose's love story will hit the chord with you and Shaheer Sheikh and Erica Fernandes' chemistry with other beautiful relationships portrayed beautifully in the show will make you hooked to it!
Dev and Sonakshi, the uptight business man and the free spirited nutritionist's story clicked like no other. It was a modern tale which had every little detail covered. Their lives went for a toss, their love was challenged at every step of the way, but together they overcame every hindrance. In the end Devrath Dixit indeed loved Sonakshi as a man loves his woman, cherishing her and being the man behind her success. The DevAkshi's tale of love still hits the right chord in the heart.
2. Iss Pyaar Ko Kya Naam Doon
Channel – Star Plus

Sanaya Irani and Barun Sobti's crackling equation was a huge hit When the show aired back in 2012. With the rude Arnav Singh Raizada and a chirpy Khushi Kumari Gupta, we bet the entertainment this show would provide will make the watch worth it.
Laad Governor ASR and Chamkili KKG's tale was one of its kind. From conversing with the stars, to understanding each other by the poolside, from misunderstanding one other to trusting each other, from being the man who married her forcefully to becoming her prince charming, Arnav and Khushi have lived it all. Even today Arnav's 'I love you dammit' and Khushi's 'Aaj mausam hai suhana…What the… What the' is afresh in the hearts and minds of people, as though it is a freshly baked cake and fresh made batch of jalebi.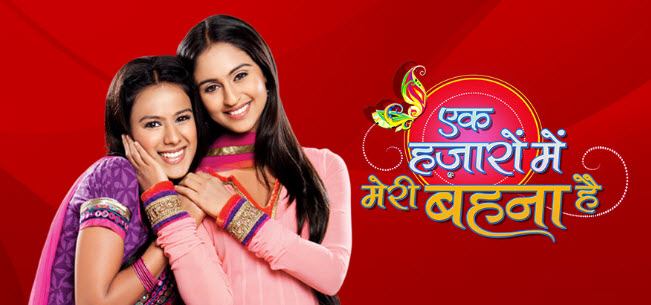 3. Ek Hazaaron Mein Meri Behna Hai
Channel – Star Plus
The story of two sisters and their unbreakable bond blended too well with their respective love stories and an unconventional track of a cancer survivor, this show with the fantastic four Jeevika, Manvi, Virat and Viren is a full package in terms of entertainment and stays in demand till now.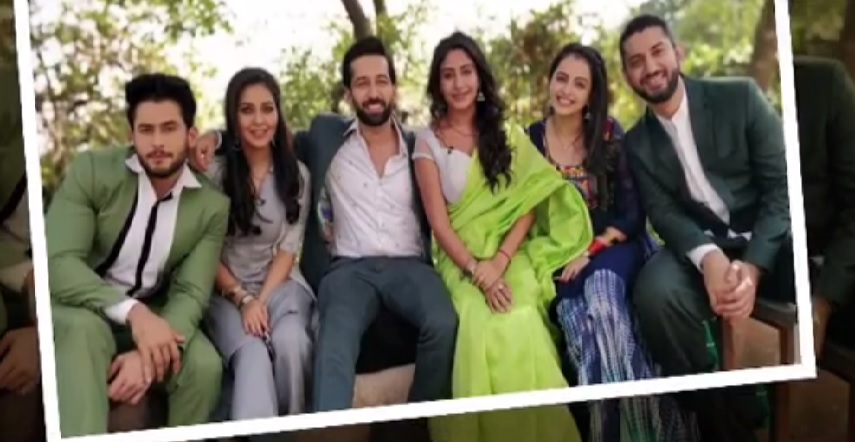 4. Ishqbaaaz
Channel – Star Plus
You can never get enough of the sizzling duo Shivaay and Annika, the poetic romance between Omkara and Gauri and the cute chemistry of Rudra and Bhavya. What can be better than reliving the brand ShivIka and the show, every bit of which will leave you glued to it.
ShivIka with their 'O Jaana' still continue to chime the bells of the viewers hearts. And would you care of another cup of Kaali Coffee, anyone? Remember, those good old days. Reliving them with re-runs will be a bliss, what say?
RiKara, Gauri and Omkara's tale was special. Like the artist to the muse, they were drawn to each other.
Rudra the pampered Oberoi brother and Bhavya the disciplined police officer. They slowly but steadily found a common ground of understanding, on the grounds of their love. The RuVya jodi, had a fan base of their own.
Actors Nakuul Mehta, Surbhi Chandna, Kunal Jaisingh, Shrenu Parikh, Leenesh Mattoo and Mansi Srivastava, pumped life into the characters of Shivaay, Anika, Omkara, Gauri, Rudra and Bhavya and brought them to life on your TV screens.
5. Navya
Channel – Star Plus
It was a rare, progressive show that came in back during 2011 and watched people falling in love with the thought behind the show and the lead couple Anant and Navya played by Shaheer Sheikh and Soumya Seth. The show challenged the societal norms and garnered huge appreciation from the audiences.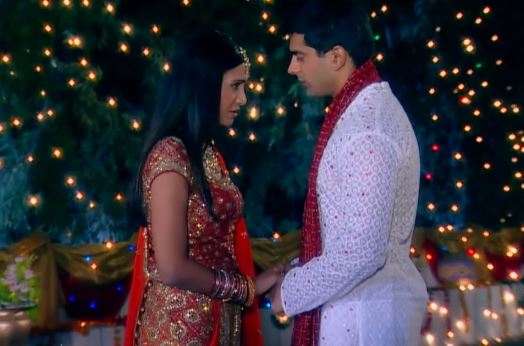 6. Dill Mill Gayye
Channel – Star One

The fans still year to see the sparkling chemistry of Dr. Armaan and Ridhima. This medical romantic drama had the youth attracted to it like a magnet and no matter what comes, no one can ever replace it for them. Even the re-run of this show today can put many others back in the race and would be a perfect watch during the quarantine.
The charming doctor Malik and his Basket's story, sells like hot cakes till date. Dill Mill Gayye was all about friendship and love. The title track 'Dil jahan, dost wahan aisa manzar aur kahan..Hum toh chale the dost bannke jaane kahan dill mill gayye', hits the bullseye in the heart. The beautiful love story of Armaan – Ridhimma woven with the background of a hospital, as the journey depicts their ups and downs, this tale can be watched with the same enthusiasm even in today's time.
7. Madhubala –
Channel – Colors TV
A little dark, a little twisted, an unconventional love story of a famous actor that will gather your attention like no other . Drashti Dhami and Vivian Dsena's most incredible work till now is sure to keep you intrigued without getting bored at all.
Who can forget the famous, chaar pheron kii shaadi of RK and Madhu that shocked the viewers? Or who can forget the superstar Rishabh Kundra going down on his knees and proposing to Madhu? The show had a grey guy and a righteous girl. And in each others' company they blossomed. RK and Madhu's tale with 'hum hai deewane, tere deewane' playing in the background became each others deewane and made the viewers fall for them too!
8. Naamkarann
Channel – Star Plus
There's no saying loud why this show deserves a re-run at least if not a second season. One of the most incredible TV shows to have aired with a storyline like never before. This amazing show will make you feel empowered with the progressive male lead Neil played by Zain Imam and the female lead rising like the Phoenix, all in her glory. Avni played by Aditi Rathore is bound to make you fall in love with her journey. This show is a roller coaster of emotions you won't be able to escape.
Neil and Avni's story right from the word go clicked with the Indian television viewers. The chase in their story, between the cop and the girl who was hiding in layers, was an out and out enthralling viewing experience.
The way Neil stood by Avni like her rock and the way Avni holding Neil's hand, fought against the evil, the daily soap was a masterpiece created on various levels. Each time she slipped he was right beside her to steady her holding her tight and every time he needed her, she stood by him. No questions asked, they were there for one another in highs and lows, ups and downs always.
To save her if he sent her to jail, to safeguard him she left him, the AvNeil love story filled with pain and love is still fondly remembered.
9. Bepannaah-
Channel – Colors TV
The Jennifer Winget and Harshad Chopda starrer show which entwined around Zoya and Aditya's tale of love was a show that garnered huge fan following within a short time. The show was a huge hit till it lasted and we bet that this duo together ignites the fire on screen which you'd never want to get extinguished!
Zoya and Aditya, two individuals who were hurt by their respective partners were brought together by fate. The stars wrote the story of two broken hearts in such a way that they were destined to be. Adi and Zoya healed each others hearts and ended up falling irrevocably in love. The viewers have cried with AdiYa and they have laughed with them. And we feel if colors re-runs the daily soap even today, the show will end up receiving bepannaah mohabbat, just like Aditya and Zoya's tale of love.
10. Pavitra Rishta
Channel – Zee TV
This ace show from the Balaji's kitty saw immense response from the viewers in terms of both TRPs and popularity. Sushant Singh Rajput's big one the small screen with Ankita Lokhande, this Indian television drama had its own beauty that can still turn the viewers into fans with mere episodes ..
Later on the show went in for a leap and Rithvik Dhanjani entered as Arjun and Asha Negi entered the daily soap as Purvi. The Arjun – Purvi love story is still the talk of the TV audience town. From their cute banters, to rainy confessions, to the extent Arjun went for the sake of Purvi, staying in a chawl and much more, even today if the dramas re-runs are aired, the viewers would welcome ArVi with open arms.
PS :- While we are here to keep you updated with all the interesting stuff pertaining to your favorite stars, let's not forget to battle this tough time of Covid-19 outbreak together. Follow these steps below and encourage your friends and family for social distancing. No panic, maximum prevention and gather information is the only key! Stay in, stay safe.