4 Lions Films

,
the production house was founded back in the year 2008.
To their credit the production house has produced some extremely popular and hit daily soaps.
The 4 Lions Films production house has made shows for different GEC's.
From Star Plus, to Sony Entertainment Television, to Zee TV, to Star One, the 4 Lions Films shows have aired on different channel networks and entertained one and all.
Also Read : 4 Lions Shows – RANKED From Worst To Best!
It can be said that 4 Lions Films is one of the most successfully running production houses of Indian television.
From love stories to supernatural shows, to youth oriented shows, a viewer can find it all from the kitty of the production company, 4 Lions Films.
Today as a special feature we give you 5 hit 4 Lions Films shows that can be binged watched upon during the lockdown times.
Geet Hui Sabse Parayi –
The 4 Lions Films show commenced way back in the year 2010 in the month of April.
The show gave the viewer's their beloved Maan Singh Khurana and Geet Handa. With the tune of 'Mahi Ve, Mahi, Mahi Ve', MaanEet stole hearts.
Also Read : Geet Huyi Sabse Parayi Anniversary – Five Reasons Why It Was Magical
This story of the boss and employee falling in love is still remembered and is a huge hit.
Who can forget Maan and Geet's kurbaan hua dance? The answer is no one can. Maan – Geet's memories are still alive in the heart. The daily soap traced Geet and Maan's love story despite all odds.
Also Read : Star Plus Can Air These Star One Shows Now!
Channel The Show Aired On – Star One
Actors – Gurmeet Choudhary And Drashti Dhami
Also Read : Retro Reel: The Unique Love Story of Maan and Geet
You can watch Geet Hui Sabse Parayi anytime on the digital platform Hotstar.
Iss Pyaar Ko Kya Naam Doon –
Arnav Singh Raizada and Khushi Kumari Gupta remain unforgettable till date. The 4 Lions Films show still is binged watched umpteen numbers of times by TV lovers.
Also Read : 5 Reasons Why You May Restart Watching Iss Pyaar Ko Kya Naam Doon!
The Laad Governor and Chamkili's tale keeps one glued even now. The show commenced way back in June 2011.
In 2015 the characters of Arnav and Khushi were brought back on the digital platform Hotstar for Iss Pyaar Ko Kya Naam Doon – Ek Jashn for 8 episodes.
Also Read : Iss Pyaar Ko Kya Naam Doon : The Magical And Breathtaking Scenes Of Arnav And Khushi! – PART 2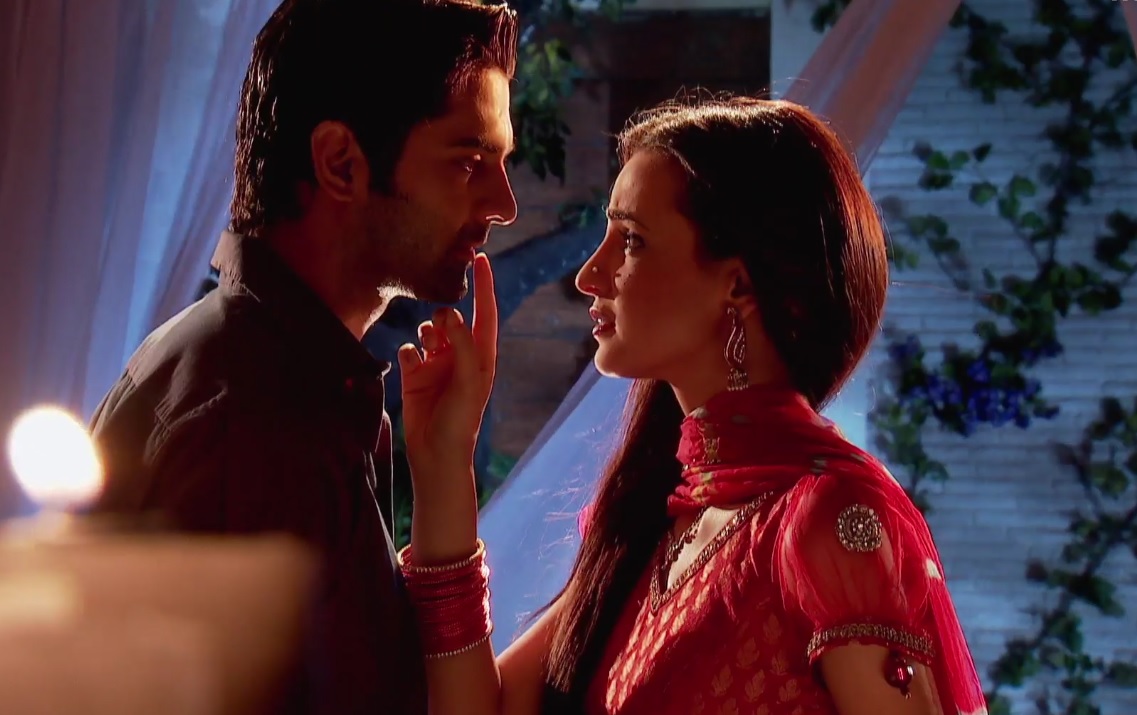 Arnav and Khushi's story of finding love was one of the best. With Rabba Ve playing in the background, ArHi strummed the beats of the heart and strikes the right chords.
Arnav and Khushi have left an everlasting impact on the audiences heart's and mind's.
Also Read :  Iss Pyaar Ko Kya Naam Doon : The Magic Of These 5 Breathtaking Scenes Can Never Be Recreated! – PART 1
Arnav and Khushi's relationship was put to test by fate, but their love stood strong facing the hard times. Even today in 2020 it is etched in the TV buffs' hearts and minds
Channel The Show Aired On – Star Plus
Actors – Barun Sobti And Sanaya Irani
Also Read : Iss Pyaar Ko Kya Naam Doon : Throwback To Arhi's One Of The FIRST Special Moments!
You can watch the 4 Lions Films show Iss Pyaar Ko Kya Naam Doon and Iss Pyaar Ko Kya Naam Doon – Ek Jashn anytime on Hotstar.
Qubool Hai –
29th October 2012 was the day when 4 Lions Films sixth show commenced on television. Asad Ahmed Khan and Zoya Farooqui, the character's tale of opposites attract, falling in love was woven beautifully.
Also Read :  5 Times When You Really Fell In Love With Asad Ahmed Khan Of Qubool Hai
With 'Mitwa Ishq Pe Zor Nahii' playing in the background, Asad and Zoya fought, they became friends and they fell in love. Currently the Zee TV is re-airing the show during lockdown times.
Even today Zoya's 'Yeh mere kapde hain Mr. Khan, mera character nahi' and Asad's fierce and determined declaration 'Main Zoya ko wapas le jaane aaya hoon' is fresh in the minds and hearts of the viewers. It was a fine show that pulled the strings of the heart.
Also Read :  Sensational and Sizzling Dance Sequences On Indian Television!
The show had generation leaps too and brought in the story of Sanam Ahmed Khan and Aahil Raza Ibrahim. In later stages the 4 Lions Films show included supernatural and fantasy elements, from vampire to witches.
Also Read : Qubool Hai : 5 Reasons That Makes Karanvir Bohra's Aahil Memorable
Channel The Show Aired On – Zee TV
Actors – Karan Singh Grover, Surbhi Jyoti, Raqesh Bapat, Karanvir Bohra, Surbhi Chandna
Qubool Hai one of the successful shows of 4 Lions Films can be watched on the digital space Zee5 anytime.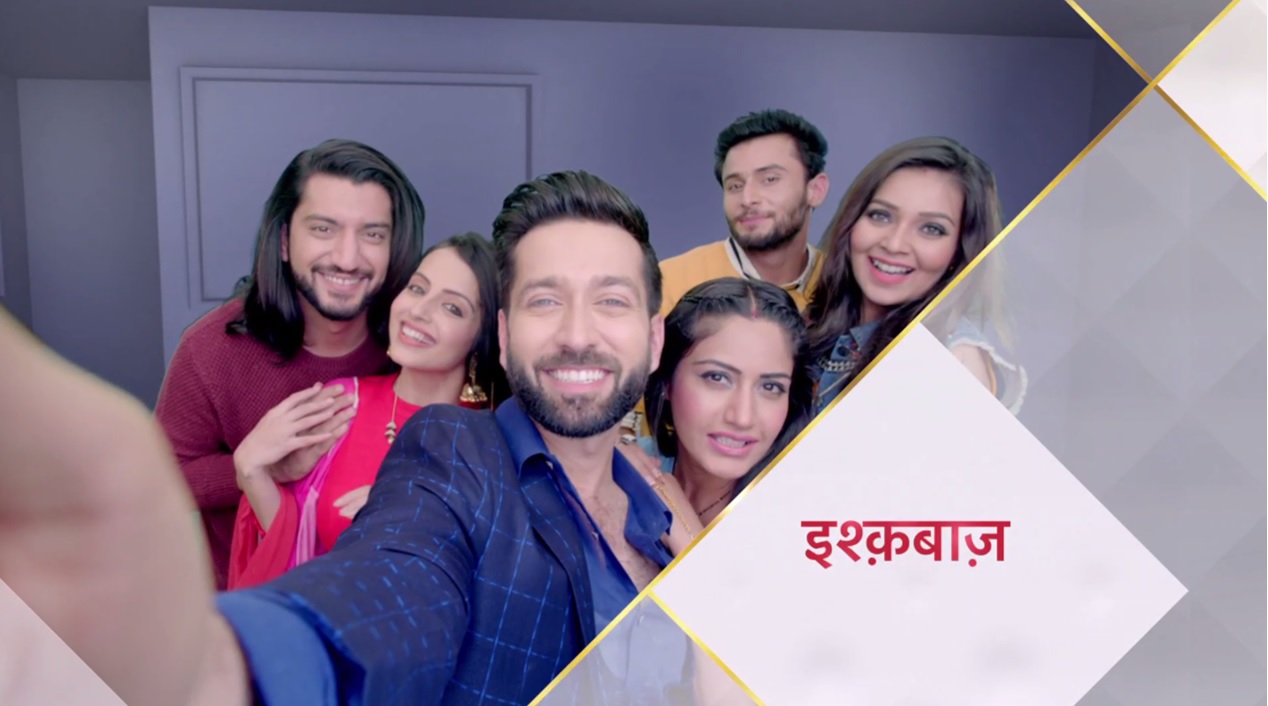 Ishqbaaaz –
Who can ever forget the Oberoi brothers, ShivOmRu and their Lafzon Ke Yeh Rishta Nah I melody.
Or who can ever forget the tadibaaz bagad billa Shivaay Singh Oberoi and khidkotod Anika's takkar kii Ishqbaazi.
Also Read :  Ishqbaaaz : From Lovers In One Universe To Strangers In A Parallel Universe – The ShivIka Journey In 24 Steps!
The stark opposites met, broke windshields, broke phones, challenged ego's, clashed, threw water, fell in water and fell deep in the pits of love, the ShivIka tale with 'O Jaana' crooning in the ears was sheer magic.
Also Read : Ishqbaaaz : 8 Reasons Why Shivaay Singh Oberoi Has Transformed To Be The BEST HUSBAND For Anika!
As Shivaay and Anika found their happily ever after, their story was a fairytale.
Also Read : Ishqbaaaz : To ShivIka With Love – 5 Special Gestures Of Shivaay And Anika Fans Just For Them!
The lambe baal Omkara Singh Oberoi and the dabanng chiraiyya Gauri Kumari Sharma met and were at loggerheads.
Also Read : Ishqbaaaz : 8 Heart Warming Scenes Of Omkara And Gauri In The Recent Past!
Misunderstanding ruled the roost of their relationship, yet they found a saathi in each other.
With the song of 'Saathiya' in the background they found one another slowly and steadily. RiKara are remembered till date.
Also Read :  Ishqbaaaz : With Cupids Galore, It Is Love Calling For Omkara And Gauri!
Rudra and Bhavya, the pampered Oberoi brother and the tough cop's tale was intriguing. It was fun to watch their banter. The gym enthusiasts and fitness enthusiasts story was cute.
The RuVya story had a charm of its own.
The  show kick started back in June 2016.  The Ishqbaazi in the show touched heights and the show has often transported the viewer's to the land of love.
Also Read : Ishqbaaz : The Best Photogenic Stills Of ShivIka, RiKara And RuVya – PHOTOS
Channel The Show Aired On – Star Plus
Actors – Nakuul Mehta, Surbhi Chandna, Kunal Jaisingh, Shrenu Parikh, Leenesh Mattoo And Mansi Srivastava.
Ishqbaaaz took a generation leap in December 2018 and Niti Taylor was seen in the show.
You can watch this 4 Lions Films daily soap Ishqbaaaz tuning into Hotstar anytime.
Tanhaiyan –
This 4 Lions Films offering was made for the digital platform. The story of Tanhaiyan is by Gul Khan.
The genre of the web show is romance and it has nine episodes in total. The story revolves mainly around Haider Ali Khan and Meera Kapoor.
Also Read :  Ishqbaaz And Tanhaiyan : Similarities Between The Two 4 Lions Series!
Haider and Meera's tale of love was complicated, rolled with misunderstanding and guilt, yet they found love and they found their way to each other.
Tanhaiyan took the viewers on a rollercoaster ride of emotions. And the characters of Haider and Meera, made the viewer's smile and laugh with them.
Also Read :  Surbhi Jyoti Shares Picture Of Herself With Barun Sobti From Tanhaiyan
They created a strong connect with the audience.
The Digital Space The Series Aired On – Hotstar
Actors – Barun Sobti And Surbhi Jyoti
Also Read : Barun Sobti And Surbhi Jyoti's Tanhaiyan Review -A Perfect Recipe Of Romance And Heartbreak For The Valentine's Day!
The 9 episode web series is available on Hotstar. So what are you waiting for watch Tanhaiyan now!
So which of these shows are you planning to binge watch currently and which have these have you already binged watched during the lockdown times? Do not forget to share with us in the comment box below.
Stay Tuned To Fuze For All The Latest Updates!