Indian television dramas are all about cliches! At the drop of the hat, you as a viewer can expect certain cliche things to happen in the shows. Is it not?
But times have changed and so has the treatment given to the TV shows and the things in it. There are a few cliches which are not necessarily applied to daily soaps now.
One out of ten shows might take the cliche route but the others do not currently. Let us take a look at the 5 popular cliche things that are no longer applied to daily soaps.
Cooking No More Limited To Women, Men Cook In Style With Swag –
Ahhh, this cliche is such an eye-opener! Once upon a time it was all about the agyakaari women of TV who used to stay stuck in the kitchen and cook all day. But now breaking the norms, it is men who cook either like a pro or at least make an attempt to.
Take the Ishqbaaz brothers for example. Together they cook and they serve the food for the family too. Now it is Shivaay making Aloo Puri, Pav Bhaji and Pakode for Anika (Ishqbaaaz), Neil trying his hand at cooking for Avni and serving her with Poha (Naamkarann), Asad making Pizza for Zoya (Qubool Hai), Raman making Dosa for Ishita (Ye Hai Mohabbatein), Naitik baking cake for his daughter and Kartik getting breakfast in bed for Naira (Yeh Rishta Kya Kehlata Hai).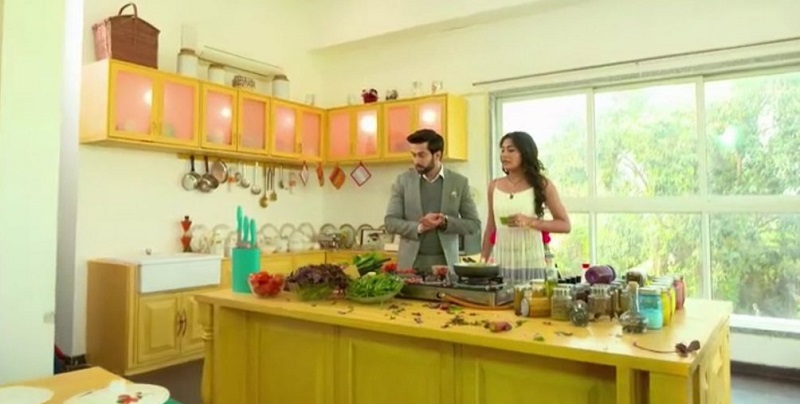 Times have changed and going a step further shows like Ishqbaaz have challenged the norm of why is it compulsory for a female to know how to cook? Maximum number of times only the three heroes cook and serve.
Take Anika and Avni – They don't know the ABCD of cooking and prefer to eat cooked food by their loved ones. This broken cliche is so good to view on Indian TV!
Click through the 'NEXT' pages to browse further