For the ones who have watched Mariam Khan – Reporting Live since the beginning would know the fairytale way the show had begun.
It was all about Mariam's little, funny, childish and weird thought processes that made the show look fresh, different and exceptional. Mariam – who suffered from dyslexia, was weak in studies was otherwise an exceptional kid whose faith in God and her family made her special.
She had another talent in her that was to be praised – She was great as a child reporter, fluent, fast, funny and smooth.
But life didn't remain that smooth for Mariam as it had been during her childhood.
The new promo of the show depicting the storyline that is going to kick start post the leap shows Mariam changing her identity completely. She meets a stranger (played by Param Singh accidentally) and from there she finds a link back to her father who supposedly has been lost in the darkest world of crime and terror.
Here are the 5 things that are plus points in the promo and so does in the upcoming track. These below points will make Mariam Khan – Reporting Live's track edgy and keep us on the edge of our seats too.
1. Mariam Khan is no more a Muslim. She has not only changed her religion but also her name in the process. Mariam is now Manjeet. As shown in the promo, she visits Gurudwara now instead of Dargah.
Our Take – It will be interesting to see Mariam hiding her identity until it is revealed in the show. The fact that she belongs to a royal lineage, belongs to a different religion and is a different person that what she will portray to the world will make her character more interesting and furthermore, it will add an interior and an exterior quality to her character adding more layers to it.
2. Mariam now probably, as shown in the promo, works as a cab driver.
Our Take – Putting Mariam in a job that's more dominated by men is going to show us Mariam cum Manjeet's difficulties as well as her successes.
3. The fact that Mariam wanted to be a reporter but could not become one, however, lands up with this reporter who is supposedly roaming around searching for her father – Are going to make the story interesting and edgy.
Our Take – Param Singh as the reporter in Mariam's life and him already giving that scrutinizing look to Mariam and somehow being that link to join Mariam again with her left out past is going to make the story all the more engaging. And needless to say, he is probably going to be the one pushing Mariam to fulfill her aspirations of reporting in life. We have never seen Param Singh in the role of a liberal journalist before and we believe it will be quite a journey watching the actor play such a role in Mariam Khan – Reporting Live next.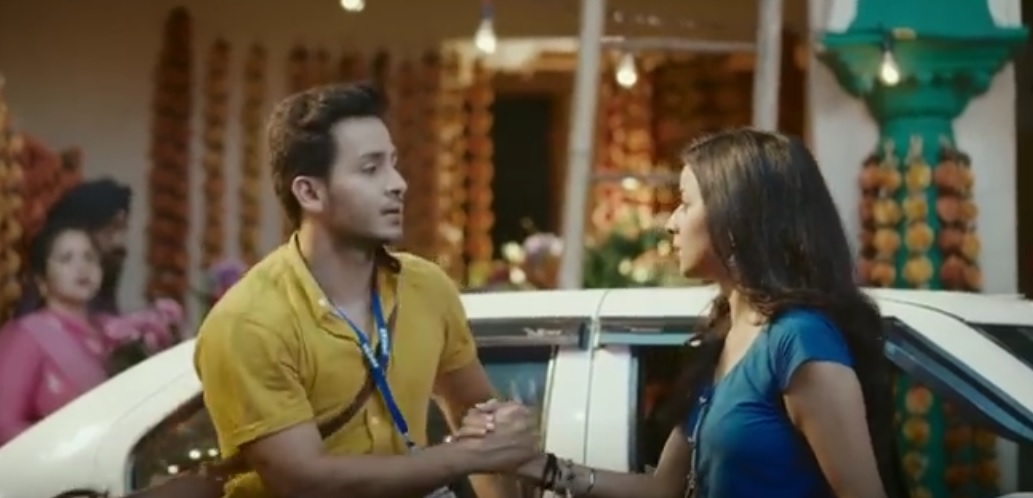 4. Some time or the other, Manjeet will have to go back to being Mariam. She will have to come face to face with her Abbu or whoever among her family will survive (probably her eldest sister) and that is going to be a 'watch out for' in the series for sure.
5. Last but not the least, Mariam's love story with this investigative journalist and how she evolves in love and fulfills her dream and becomes an honest journalist herself like her father was is going to be story ahead in Mariam Khan – Reporting Live and that's what we are excited about!
If you haven't watched the promo yet, watch it below –