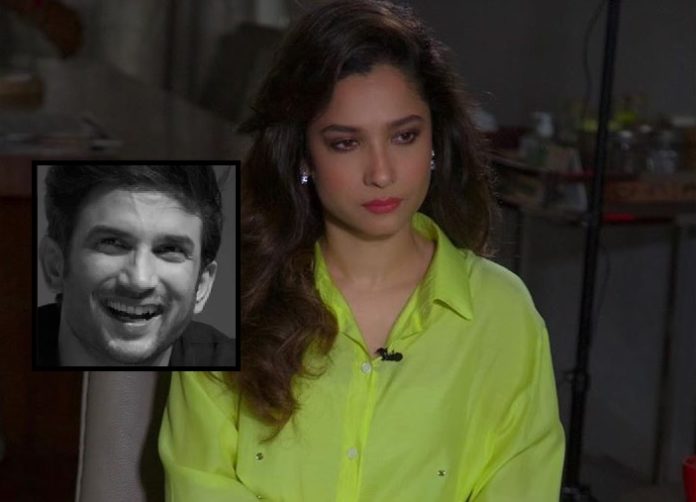 It became a huge topic of discussion on social media when an India Today report said Sushant Singh Rajput used to pay EMIs for the flat wherein Ankita stays.
However, the report doesn't cite the full details. Apparently, Ankita and Sushant had purchased two different flats at Interface Heights in Malad back in 2013. While Sushant owned flat no. 403, Ankita owns flat no 404. And Sushant paid EMI for his property.
Also Read The Full Report: Sushant Singh Rajput Paid EMI For Ankita Lokhande's Flat? – Please Know The Truth Before Going Viral!
Ankita further clarified the matter by posting her bank statements of 2019 on her Instagram account that shows her constant payment of EMIs to IDBI Bank every month.
Check out her Instagram post below –
Sushant's sister Shweta Singh Kirti also came out in support of Ankita and posted in Ankita's post saying, "You are an independent woman and I am proud of you my girl! ❤️"
This should put to rest all the speculations and accusations on Ankita. Sushant was paying the EMIs for his own flat. And Ankita pays for her own.
For the uninitiated, Sushant Singh Rajput died under mysterious circumstances on June 14th 2020. As per Mumbai Police, the actor committed suicide due to depression.
However, after a nationwide protest and demand for CBI enquiry, Supreme Court has reserved the judgment regarding the same after hearing long arguments of Sushant's family, Maharashtra Government, Bihar Government and Central Government.
Meanwhile, Enforcement Directorate (ED) is investigating the case and is grilling Sushant's alleged girlfriend Rhea Chakraborty, her family, his manager Shruti Modi, his flatmate Siddharth Pithani and employee Samuel Miranda among others.