Ashi Singh is undoubtedly a very talented actress and this young budding star is a favourite face for the polaroid's for many reasons.
Also Read : Ashi : Learn How To Get The Perfect Candid Photo Clicked From Her!
Her naturally beautiful looks and soft features are a reason that makes her stand out of the crowd.
Also Read : Yeh Un Dinon Ki Baat Hai : Relive The Glide That Changed Sameer And Naina's Life!
The latest uploads of the pretty one on her Instagram handle prove the same and have drove her fans crazy for sure.
Also Read : Yeh Un Dinon Ki Baat Hai : Ashi Singh Trying A New Art – PIC INSIDE!
Clad in the nine yards of pure elegance, Ashi Singh's shiny and royal look is nothing less than that out of a fashion magazine cover.
Also Read :  The Unusual Rejection : Watch Out This Short Funny Video Starring Ashi Singh And Ishan Chordia!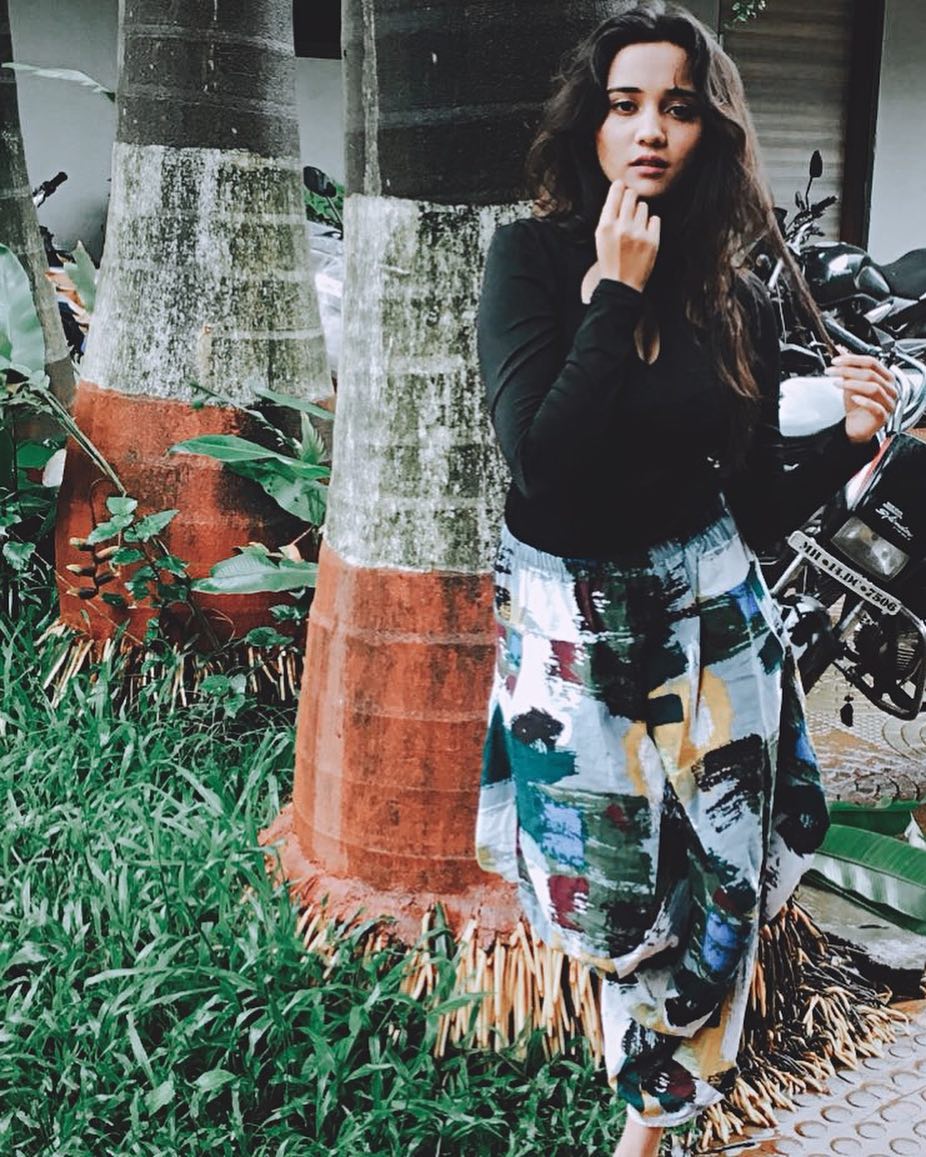 In the rustic orange silk saree draping the bare shoulders , flat pulled back middle parted hairs and that gorgeous golden nose ring as the only accessory, the actress radiates the spot on vibes with a perfect attitude shining through and how!
Also Read : 5 Movies From The 90s That Perfectly Befit Randeep Rai And Ashi Singh From Yeh Un Dinon Ki Baat Hai!
Check out her latest update right here –
Literally Ashi Singh looks like a shining star in this avatar and redefines beauty, grace and elegance.
Also Read : Ashi Singh Evoking 'THE PALAT' Reaction With These 3 Captures!
Ashi was last seen in Sony Entertainment Television's show Yeh Un Dinon Ki Baat Hai. She impressed the viewer's essaying the character on Naina Agarwal.
Also Read : JUST WOW : Ashi Singh Is The Highest Placed Newcomer In This Popular List!
If you to watch Sony TV's Yeh Un Din on Ki Baat Hai, you can watch it anytime on the digital platform SonyLiv.
Stay Tuned To Fuze For All The Latest Updates!