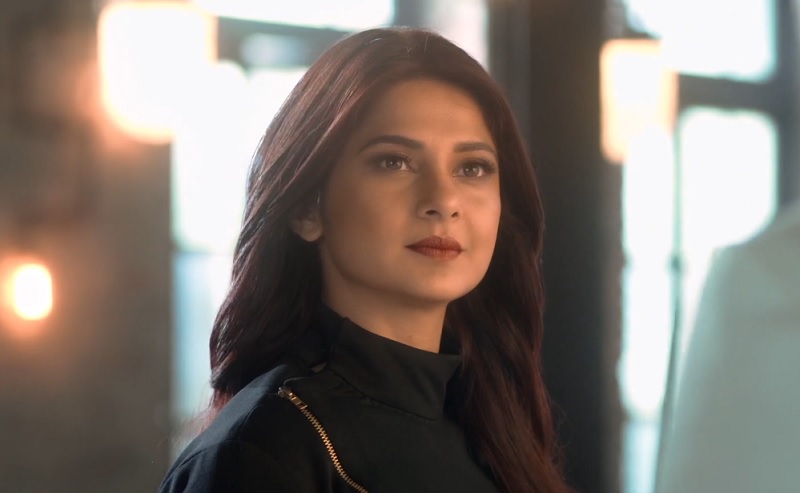 SONY TV's much loved and one of the most popular shows of Indian Television, Beyhadh 2 has created a buzz yet again but this time, the buzz has robbed off peace from the Beyhadh fandom.
Reportedly, the channel is thinking of shifting Beyhadh 2 to their digital platform, SONY LIV because the show is at the top position when it comes to the online TRPs. While on the other hand, there are rumours of it going off-air sooner than expected due to less numbers on TV and this has caused chaos in the fandom.
There has been no official confirmation on the same yet from the channel or the producer of show but fandom is already on it to make sure their favourite show stays and hence, they expressed their love for the show and took to Twitter to trend #Beyhadh2ShouldStay.
Apparently, fandom is okay with the shifting of the platforms as long as the show is not going off-air and follows the original script.
We texted the Producer of the show, Prateek Sharma, but he did not revert till the filing of this report.
Check out some of the tweets of the Fandom below –
@SonyTV was the only channel on ITV who gives importance to the content of the show rather than giving importance to TRP's then why the channel is ending #Beyhadh2 abruptly ? #Beyhadh2ShouldStay @LSDFilms_ @SonyLIV

— jennihollic4ever (@HasiKhurana) February 29, 2020
Just take a look at our love for #Beyhadh2 #Beyhadh2ShouldStay Plz give extension to the show pic.twitter.com/F1FhOwlaGK

— jennihollic4ever (@HasiKhurana) February 29, 2020
@LSDFilms_ @SonyTV
MJ x Maya is the thing we hv been waitin'to see for so long.& when we r gettin'it,channel's all set to ax for some zany reasons.
All I'm saying is B2 should complete its run wid proper pace along wid actual script.I don't want any changes.
#Beyhadh2ShouldStay pic.twitter.com/8wnx6clmZ5

— M.A.C ☻ (@aquariankidmac) February 29, 2020
Let the contents of this book be revealed to us in all its majesty, let This show run to its original completion! @SonyTV @LSDFilms_ pic.twitter.com/YF1mZSfdB4

— hope 💖 (@Bharat8642) February 28, 2020
@jenwinget @AshishChowdhry @LSDFilms_ @SonyTV @shivin7 #Beyhadh2ShouldStay #Beyhadh2 please No offer Beyhadh 2 😭😭😭😭🙏🙏 pic.twitter.com/x0i4X3XSKM

— Jeremy Milton (@SaibiMilton) February 29, 2020