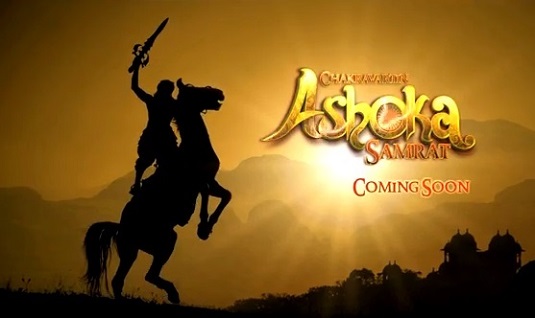 Contiloe Entertainment and Colors have teamed up to bring us a new historical drama called Chakravartin Ashoka Samrat. We have seen how historical dramas like Zee TV's Jodha Akbar and Sony TV's Maharana Pratap have been largely successful.
The first look of the show promised us an epic tale. As you may already know, Ashoka is considered one of India's greatest emperors. He ruled from 268 – 232 BCE. There have been many books on Ashoka's life and even Bollywood adapted the story of Ashoka on big screen. The film starred ShahRukh Khan and Kareena Kapoor.
Also Read : Chakravartin Ashoka Samrat : Colors TV Launches The Most Awaited Historical Show – WATCH PROMO
Colors recently released a promo where we are introduced to Ashoka's mother. Initially, Ashoka's mother Subhadrangi was not given the title of queen, even after she had been married to his father, Emperor Bindusara. The disrespect caused her great pain. It was only after Ashoka's birth she could get relieved from the grief of disgrace . The promo reveals how Ashoka was named. 'Shok' means grief and after Ashoka's birth, his mother's pain, grief and disgrace were taken away, which is how he ended up with the name Ashoka.
The promo tells us that the land where Ashoka's mother received no respect is the same land where Ashoka started constructing his empire and the nation. Are you looking for to Chakravartin Ashoka Samrat? Let us know in the comment section below and stay tuned to Fuze.
Watch The Latest Trailer Of Chakravartin Ashoka Samrat On Youtube: