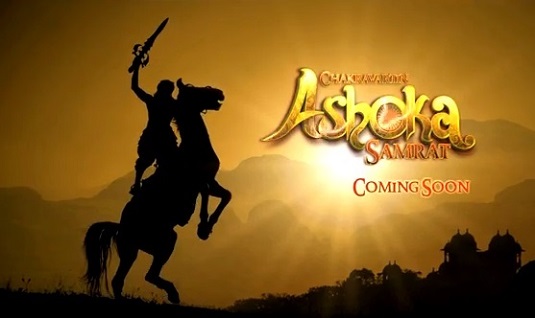 Colors' controversial reality show Bigg Boss Halla Bol is gearing up for its finale that is coming soon, but don't worry, Chakravartin Ashoka Samrat will be taking Bigg Boss' 9 PM time slot starting on February 2nd and it is bound to be entertaining.
Also Read: Chakravartin Ashoka Samrat Ropes In German Actress Suzanne Bernert
Chakravartin Ashoka Samrat has been making headlines for being the first Indian television show on Emperor Ashoka's life. We have previously seen a Bollywood film, Ashoka, on the Emperor's life which starred ShahRukh Khan and Kareena Kapoor.
The show will begin highlighting the fact that Emperor Ashoka came as a relief to his mother, who had not been given her rightful title as Queen, despite being married to the Emperor, until after Ashoka was born. The show will also highlight Ashoka's warrior side that made him such a feared and respected Emperor.
Also Read: Chakravartin Ashoka Samrat : First Look Of The Young Ashoka – WATCH VIDEO
The cast of Ashoka recently added German actress, Suzanne Bernert. She will be seen playing Queen Helena, who was quite an ambitious woman. She will use every opportunity possible to promote her son, Justin (Sumit Kaul) as the heir to the throne.
Are you looking forward to watching Chakravartin Ashoka Samrat? Are you sad that Bigg Boss is ending? Let us know what you think in the comment section below and stay tuned to Fuze.