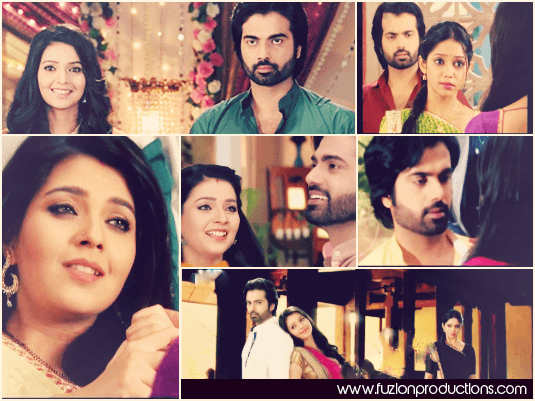 Zee TV's Do Dil Bandhe Ek Dori Se is full of tragedy at the moment. Raghu's (Arhaan Behl) younger brother has been arrested for illegally selling prescription drugs. Shivani (Mansi Shrivastav) was ready to bail him out but when she found out that he was indeed guilty, she decided he should receive punishment for his crime.
Also Read : Do Dil Bandhe Ek Dori Se – Shivani Adamant About Not Leaving Raghu
The rest of the family has turned their backs on Shivani for her decision to let Raghu's younger brother stay in jail as most believe he is innocent. Sumitra (Yashashri Masurkar) is taking advantage of this opportunity to make herself look better than Shivani so that Raghu's mother can choose her to stay with Raghu. Sumitra has been wanting Raghu to divorce Shivani for some time now.
Also Read : Indian Television – Consistent Week Yet Lost Numbers – TRP Analysis
It seems more unhappiness is headed Shivani's way when she gets a call from the police claiming that Raghu had died in a bus accident. A disfigured body will be sent to the Seharia household claiming that it is Raghu's body. The whole family will be devastated.
Shivani will refuse to accept that Raghu has died and that the body is his. The upcoming track will revolve around whether or not Raghu is really dead. The track has been introduced to create more drama on the show and also give Arhaan some time off as the actor is ill and will not be shooting for some time.
Also Read : Indian Television – Increasing Trend In Numbers – TRP Analysis
Arhaan will definitely be back and it is reported that Raghu will make a dhamakedaar entry. Are you excited for the upcoming track? Will Shivani's refusal to accept Raghu's death make his family realize just how much she loves him? Will Raghu's mom finally pick Shivani over Sumithra to be Raghu's wife?
We want to wish Arhaan a speedy recovery!
Let us know what you think about the current track in the comment section below and stay tuned to Fuze.