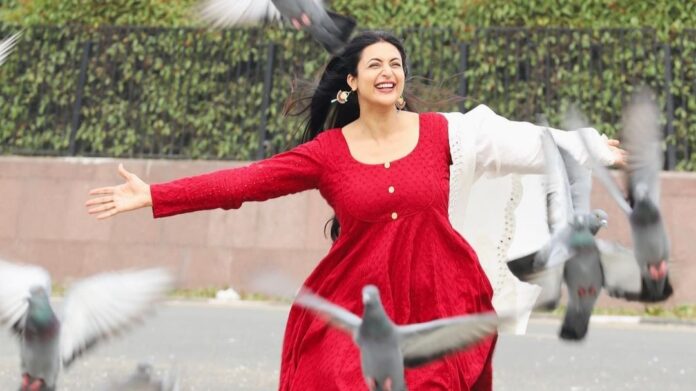 As we already know, the multitalented and beautiful Divyanka Tripathi is currently shooting in the national capital of India for her upcoming web series.
The web series is directed by Birsa Dasgupta and is produced by Tanveer Bookwala and Jio Studios.
Amidst the shoot, Divyanka found some time to enjoy a "Masakali" moment and the pictures reflect pure joy!
A few days ago, Divyanka shared a Reel on the same with Masakali song and the whole shot looks just too  beautiful for words.
The ever smiling actor captioned the Reel as, "जमीं नहीं है मंज़िल मेरी, पूरा आसमाँ बाक़ी है।" and we could not agree more!
Have a look at the pictures and the Reel below – 
Stay tuned to Fuze for more updates!