ALTBalaji's web series, Coldd Lassi Aur Chicken Masala marked the grand digital debut of the Queen of Indian television, the immensely talented and gorgeous actress, Divyanka Tripathi Dahiya!
Over the years, we have seen the ever smiling Divyanka playing the ideal bahu on television and Chef Nitya Sharma was like a breath of fresh air for her fans and guess, for the actress herself if we may add!
With Nitya Sharma, Divyanka not just displayed her exceptional acting prowess but also, her vast experience in understanding the character.
For anyone who has been an admirer of Divyanka, watching her as Nitya was a pleasant surprise. Divyanka has never played a character even near to Nitya Sharma before and she not just portrayed it with ease but absolutely nailed it to perfection!
We have mentioned this in our review of Coldd Lassi Aur Chicken Masala and we would like to mention it again, No one could have played the character of Nitya better than Divyanka!
Since the past six years, Divyanka is seen as Dr. Ishita Bhalla in the television series Yeh Hai Mohabbatein and we have witnessed countless IshiMaa – Ruhi scenes and yet Nitya – Vivaan scenes were completely different when it comes to the aura on the whole. Divyanka deserves a HUGE round of applause for not letting Ishita's vibe touch Nitya even for a second. Sheer Brilliance on her part.
Another scene where Nitya asks Vikram if he would like to see a picture of Vivaan and all the while Vikram was watching the video of their son Vivaan, Nitya was watching him. It was such a beautiful scene and probably no one was left dry eyed after watching it but the real beauty of that scene was in the way Nitya was looking at Vikram, those eyes with unshed tears were speaking volumes, the expressions on her face said it all, how exactly she felt at that moment and Divyanka pulled out that scene with so much of ease. Simply Fab!
Queen of Versatility for a reason! Give her any character and she will breathe life in it.
The way, Divyanka's hands, her entire body acts along with her face adds more life to the scene. One such scene was the club scene where a confident Nitya with devil-may-care attitude, fingers constantly in touch with her locks, curling them occasionally, tells off Vikram to not flirt with her as she isn't the old Nitya. Not to forget Nitya imitating naagin dance, she was SO enjoying the whole situation while Vikram was left speechless. Divyanka simply stole away that scene.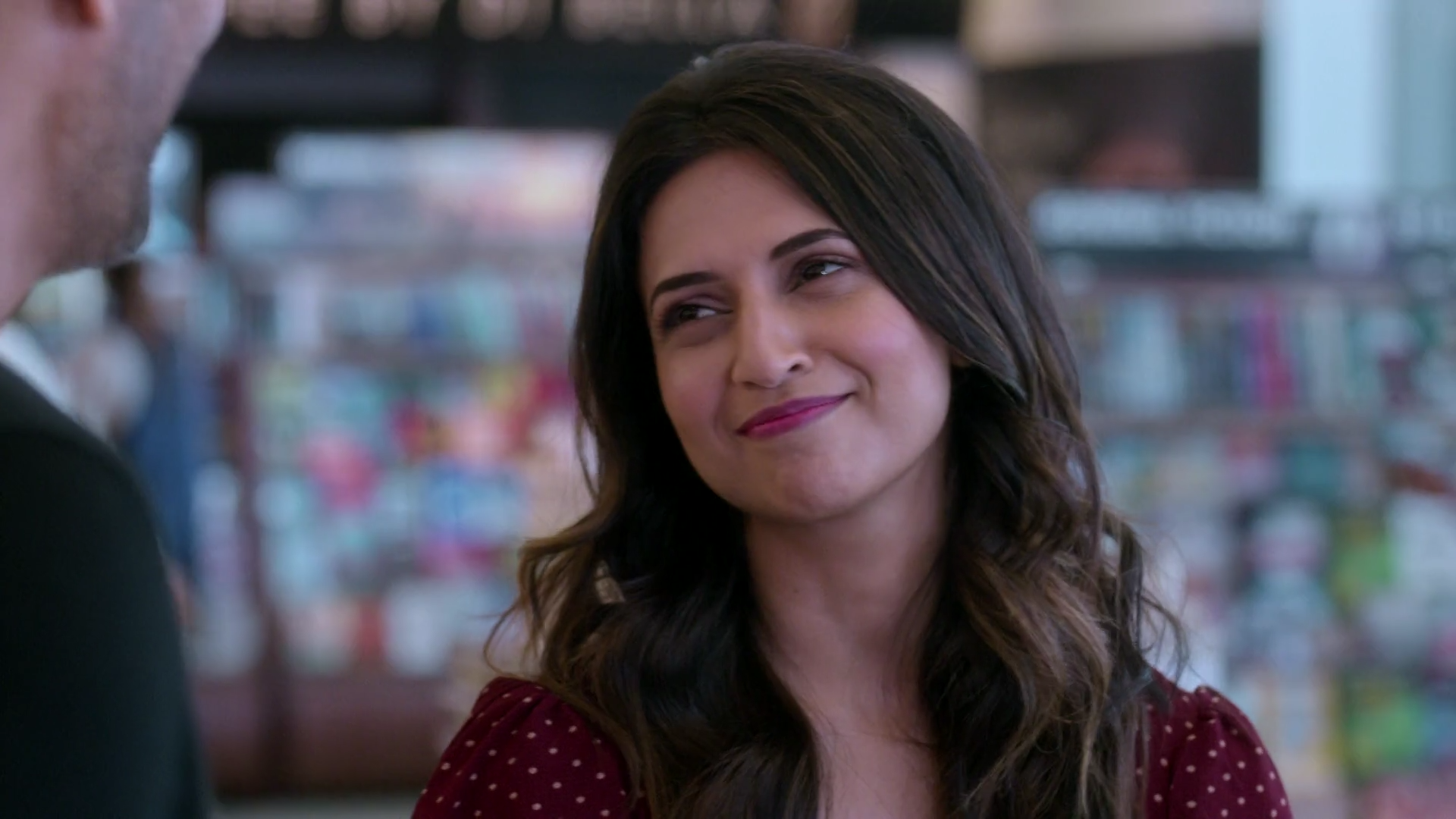 Another Important aspect of being an actor par excellence is dialogue delivery, Divyanka has always been appreciated for her balanced dialogue delivery and throughout the series, she was just superb. Right from the decibel to the tone, her dialogues were always on point.
The scene where Nitya tells Tanvi that she is expecting, the happiness in her voice reached right across the screen. Yes, that's Divyanka's capability. She makes the audiences go through each and every emotion her character goes through!
There were moments when Nitya turned into a calm river from an erupting volcano in a flash and ONLY Divyanka could have done that flawlessly.
When Manira was complaining about how there is nothing on the buffet that she wants to eat and Nitya remembers her gestation period, how there was no one to cook her favorite food for her at that time, no one to care for her food cravings. Nitya knows how it feels so she asks Manira, what would she like to have? The voice was low, the tone was soft just as it was needed after the flashback moment, even Manira looked kind of shocked if it was the same Chef Nitya who according to her needs anger management therapy?!
The flashback scene was an emotional watch and tugs at the heartstrings showcasing Divyanka Tripathi's emoting expertise yet again!
The scene where Vikram comes to ask for a second chance from Nitya is another scene which proves Divyanka does not need words to express, her eyes, her facial expressions just say it all.
Nitya was stuck in her past for eight long years and when she was finally able to free herself from it, the contentment her eyes held, her face displayed was just SO impressively put by Divyanka!
We can go on and on and can put out all the scenes throughout the series where Divyanka was just phenomenal but we know, many may have not seen the whole web series yet and it would be unfair to them as we might give away spoilers.
Bottom line is exactly what our title is – Divyanka Tripathi NAILED Chef Nitya's character to Perfection!
And, And, And.. there is not a single frame in the entire series of twelve episodes where Divyanka Tripathi is not looking G-O-R-G-E-O-U-S!
Last but not the least, we would like to congratulate Divyanka for the same and may she continue to amaze us with her performances.