Ishqbaaaz

, the Star Plus' show literally struck a chord with the viewers.
The 4 Lions Films daily soap was like a breath of fresh air and bowled over the audience.
Also Read : 4 Lions Shows – RANKED From Worst To Best!
Just as the name suggests Ishqbaaaz was all about love and it was all heart. There is no other way to put it.
Also Read : 4 Lions Films : 5 Hit Shows You Can Binge Watch Currently!
Ishqbaaaz gave the audience their beloved onscreen jodi's of ShivIka, RiKara and RuVya.
The Star Plus' show Ishqbaaaz commenced on television on 27th June 2016 and there was no turning back. The show came, saw and conquered hearts literally.
The tadibaaz Shivaay Singh Oberoi and khidkitod Anika's tale of Ishq, still tends to leave hearts in a mushy mess.
Also Read :  Ishqbaaz : From Lovers In One Universe To Strangers In A Parallel Universe – The ShivIka Journey In 24 Steps!
Their tale filled with tadi and tashan tickles the heart, mind and senses.
Also Read : Surbhi Chandna : Top 10 Shades Of The Live Wire Anika That Has IMPRESSED Everyone In Ishqbaaz
To put it in simple words the ShivIka tale was all love and so much more.
Also Read : Ishqbaaz : 8 Reasons Why Shivaay Singh Oberoi Has Transformed To Be The BEST HUSBAND For Anika
The viewer's even today simply cannot get over their ShivIka kii takkar kii ISHQBAAAZI!
Also Read : Ishqbaaz : To ShivIka With Love – 5 Special Gestures Of Shivaay And Anika Fans Just For Them!
The jatadhari Omkara Singh Oberoi and dabang Gauri Kumari Sharma's nok-jhok is still remembered fondly.
Also Read : Ishqbaaz : 8 Heart Warming Scenes Of Omkara And Gauri
The subtle story of their love plasters a huge smile on the faces of all ardent RiKara followers even today.
Also Read :  Ishqbaaz : With Cupids Galore, It Is Love Calling For Omkara And Gauri!
The artist and his muse's story was one a kind. With their banter they stole hearts and their story made hearts soar

.
The tough cop Bhavya and the youngest pampered Oberoi brother, Rudra's love story was sweet at the same time tough.
Also Read : Ishqbaaz : The Best Photogenic Stills Of ShivIka, RiKara And RuVya – PHOTOS
Their tale of ishq was just like their personalities. The gym and fitness lovers, the RuVya story was adorable.
Be it their clashes or love their tale was thoroughly entertaining.
Also Read : Ishqbaaz : The Best Fiery Bold Scenes Of ShivIka – IN PICS
As ShivIka, RiKara and RuVya's tale took flight, ISHQBAAAZI scaled new heights.
Also Read : Ishqbaaz : The Artist, His Muse And The Play Of Colours – RiKara Holi PHOTO FEATURE
The show gave the viewer's the brothers ShivOmRu. Their unity, their fun times, their masti is still fresh in the audience minds.
Actors Nakuul Mehta as Shivaay, Surbhi Chandna as Anika, Kunal Jaisingh as Omkara, Shrenu Parikh as Gauri, Leenesh Mattoo as Rudra and Mansi Srivastava as Bhavya, entertained the viewer's fully.
Today is the day Ishqbaaaz commenced 4 years back. Even though the show has culminated yet the craze for the show and the characters is still intact.
As Ishqbaaaz turns 4, actors Nakuul Mehta and Surbhi Chandna have taken to their Instagram accounts and written a heartwarming post dedicated to the show.
Also Read : Ishqbaaz : 5 Life Lessons You Can Learn From Anika – Learn It The Anika Way!
Nakuul Mehta's post is beautiful. Sharing it with an awesome edit, his caption takes you back to the good old days of Ishqbaaaz.
Also Read : Ishqbaaz : 7 Times Shivaay Singh Oberoi Transformed As The Best Man!
Surbhi Chandna's dedicated her thousandth post on Instagram cerebrating 4 years of the show.
She also thanked fans on Twitter.
Thankyou for the Love Ishqbaaazians ♥️#specialshow #specialteam #specialfans #4yearsofishqbaaaz pic.twitter.com/9Lblqq1T1J

— Surbhi Chandna (@SurbhiChandna) June 27, 2020
Both the actor's posts tend to make the ardent followers of ShivIka and Ishqbaaaz very emotional and sentimental.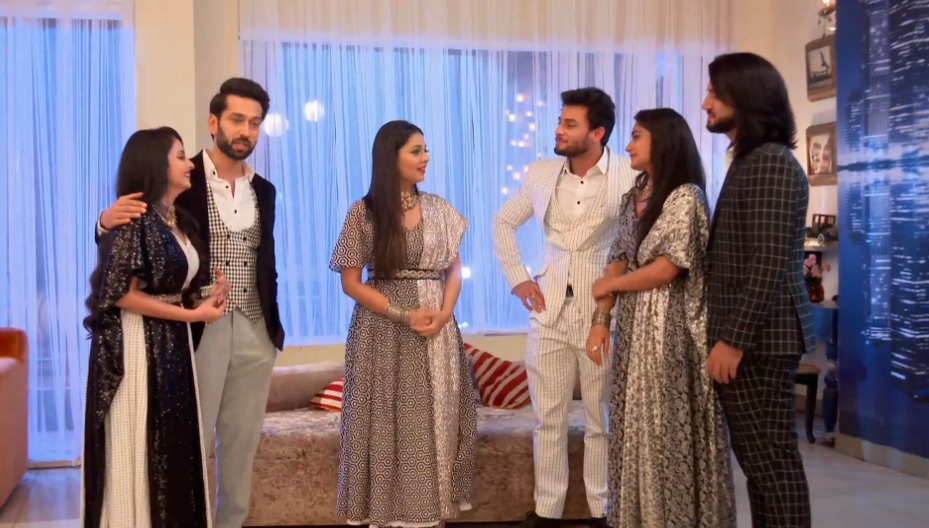 Shrenu Parikh, Leenesh Mattoo and Mansi Srivastava too shared and expressed their thoughts on Instagram as Ishqbaaaz turns 4.
Shrenu Parikh writes, "I MISS US! Happy 4 to everyone attached to this show!
Thankful for this journey!"
Leenesh Mattoo sharing a click of ShivOmRu writes,

"One  '4' all.. all '4' one.




Ishqbaaaz '4'ever ❤❤❤❤"
Mansi Srivastava taking everyone down the memory lane with clicks writes,

"

Happy four years to this fabulous team i worked with , fabulous actors, director, producer, dop , best writers, technicians, best fans ❣️ everyone behind this show was amazing and the best ❣️
Four years to this show #ishqbaaaz and our memories which will forever remain in our hearts ❤️ MISS U ALLLLLLLLL 🤩
Our Family song " lafzon ka yeh rishta nahi" stuck in my head today ♥️❣️
#4yearsofishqbaaaz "
These posts are literally gold and rekindle loads of keepsake and close to the heart memories.
 Also Read : Ishqbaaz : Ten Signs That Give You A #RiKara Fan Copyright!
Take a look at the Ishqbaaaz stars Instagram post below now.
The Instagram posts are beautiful and heartwarming right? With great gusto they bring back umpteen memories to the fore!!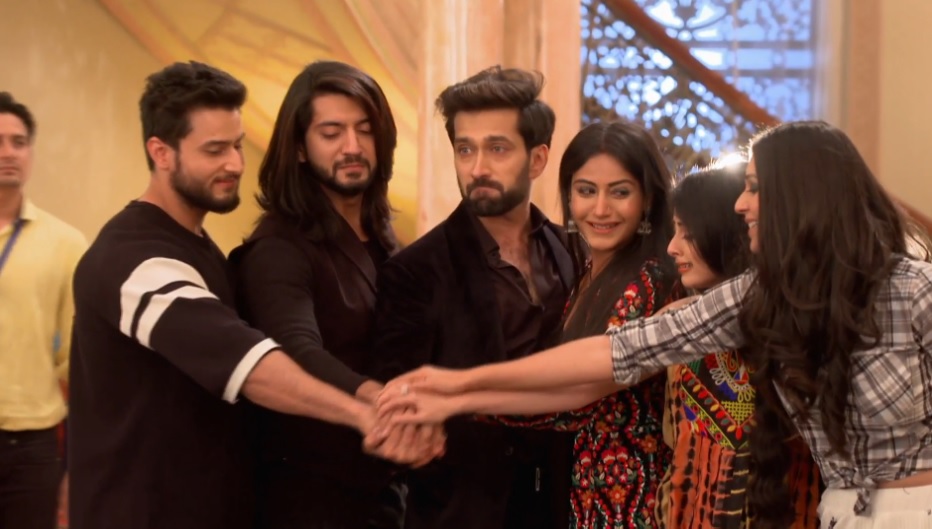 Do you want to rekindle your memories of Ishqbaaaz? You can watch this 4 Lions Films daily soap Ishqbaaaz tuning into Hotstar anytime..
Don't forget to share your thoughts with us in the comment box below.
Stay Tuned To Fuze For All The Latest Updates!