Star Plus' Ishqbaaz in Shivaay and Anika have given the viewers one of the most beautiful and charming TV jodi on Indian television. Fondly known as ShivIka this jodi sells like hot cakes from the oven.
Shivaay and Anika are two people who have gone through a journey of their own and have battled every notion and everything thrown their way to find a way together.
The year 2017 has been a very blissful year for the audience's beloved ShivIka. In small steps they have taken towards each other, they have gone to bridge the gap, from being the namesake husband – wife, to exploring their intimacy, they have come to be husband – wife in every sense.
Every small step Shivaay and Anika have taken has been bold and beautiful in its own way.
As a special feature today we are giving you the sight to hold and behold, the bold and beautiful, the fiery and passionate hands down 'BOLD' scenes of ShivIka from the year 2017.
So without further ado, here we go.
A Sober Passion Filled Shivaay And Anika's First Holi
The lines were blurred and Shivaay and Anika upped the ante of their intimacy taking it a level up during their very first Holi as husband and wife. With Anika wishing Shivaay for the festival with colours, she called him a 'Pappu' for not wishing her with the same.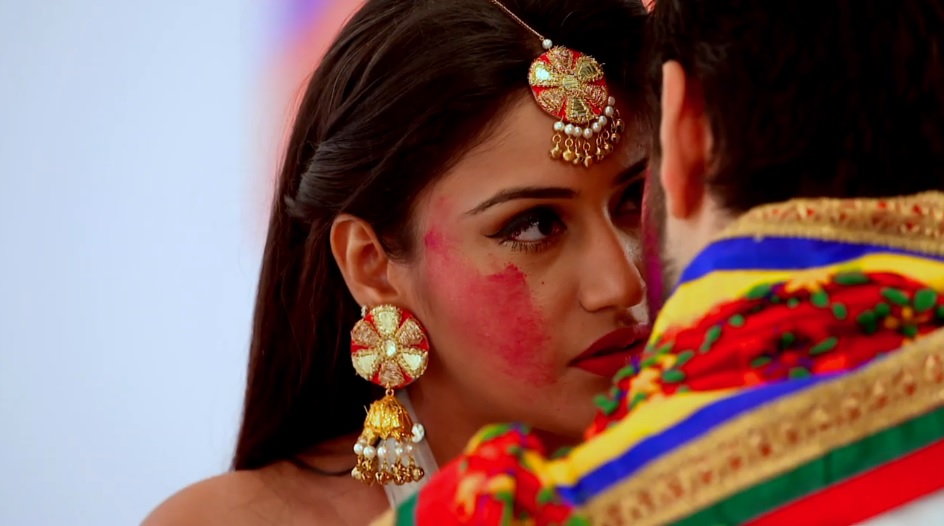 Shivaay Singh Oberoi is many things but he can never be a PAPPU when it comes to his Anika. Pulling Anika closer, Shivaay rubbed the gulaal from his cheeks to hers and the moment was LIT for ShivIka.
Shivaay and Anika did not just include the colours of Holi but their holi moments spread hues of blushes and their budding ishq leaving a prominent colour on the viewers' faces who were watching them.
As Shivaay applied the holi colour using his cheeks on Anika's cheeks, in the feel of love ShivIka come alive and with 'Ang Lagaa De' playing in the background the bold interlude of Shivaay and Anika was simple, sober and passionate.
Click through the 'NEXT' pages to browse further