If you are a Ji Chang Wook fan, his show Healer is a must watch for you. And even if you are not, investing your time on this show will not make you regret. It's an action packed romantic Korean drama that will keep you at the edge of your seats. Moreover, the chemistry between park Min Young and Ji Chang Wook is one to make you fall for really hard.
This drama is one of the best among Ji Chang Wook's works. In fact, healer is a fulfilling drama for any actor as the series gives the male protagonist come up with various shades and characters in the single story.
Here are our 5 reasons why you must watch this show if you didn't already. And these reasons also befit those who go back to watching this show after regular intervals.
The Unknown Healer
Who is 'Healer'? No one knows. He is a night errand guy whose identity is unknown to even his clients. He asks no questions and does what he is paid for. The mystery surrounding the identity of 'Healer' itself is engaging. He jumps through the building terraces to avoid CCTV captures, his technical and cyber support is amazing, he loves to look at people at night from the terrace of skyscrapers, he is a man who is alone, he does anything for money yet he never hurts anyone for money.
He is someone who has never abandoned anyone but he is abandoned multiple times in his life. This character for sure will intrigue anyone. You will love his strength as well as his vulnerabilities.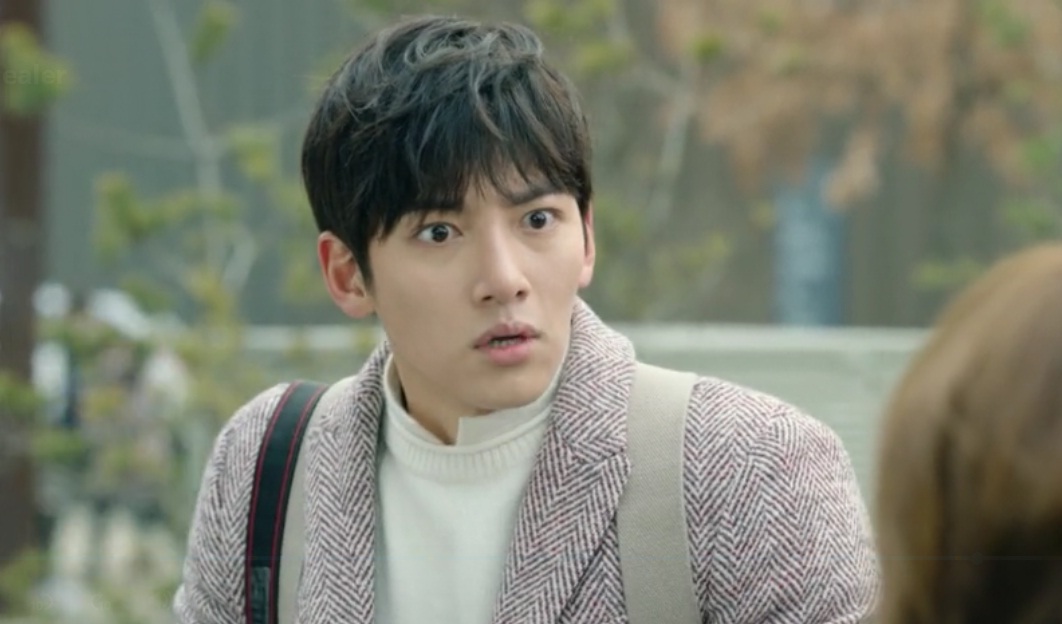 Park Bong Soo's Cuteness
Healer is sharp, intelligent and extremely confident. But park Bong Soo is skeptic, fearful and always depending on his 'Sunbae'. He is a sharp contrast from that of Healer and Healer knowingly takes cover under the vulnerable Park Bong Soo to avoid gazes on him.
Ji Chang Wook actually portrays the confident Healer and the forever afraid Park Bong Soo with conviction. You will swoon over Healer and go all 'awww' over Park Bong Soo at the same time. Ji Chang Wook also takes up several other interesting disguises in the show that you will love while watching.
The Action Chases
The action sequences especially Healer's chases through the building of the city at night are worth watching. Ji Chang Wook surely keeps you at edge while watching him in the action scenes. Most of the time, it's just one versus several making it a one man show. The most engaging ones are the sequences wherein Healer changes his stance from Park Bong Soo to Healer and then within minutes from Healer back to being Park Bong Soo.
Also Read : Ji Chang Wook – 15 Handpicked Candid Stills Of The Actor!
The Never Seen Before Kind Of Date
Healer and Chae Young Shin (played by Park Min Young), get themselves into a never seen before kind of love saga. Young Shin can never see healer but she knows she has been saved from death by the man. Young Shin's patience and her love showed in her willingness to 'wait' for Healer to meet her. That showed her sincerity and that pushed Healer also to give up hiding himself in front of her later on.
She falls in love with no conditions. She even requests Healer for a movie date wherein she promises not to see his face, not to sit beside him, not to even talk to him. The unseen ever before date, may appear quite a romantic one to you provided it actually was 'unconditional'. However, Healer still gifts her with a strong hand holding moment. And that was actually enough for her to cherish.
Actor Ji Chang Wook and Park Min Young has a fine chemistry that you will love. Even their first rooftop kiss scene, with Young Shin's eyes covered, is a favorite of the fans.
The Backdrop Of The Story
Healer's story involves the backdrop of a group of friends who were pirate radio broadcasters of South Korea during the era when freedom of speech didn't exist in the country.
From their pro democracy broadcasts back in the 1980s to today's night messenger guy with the code name of 'Healer – How are they linked? That's the crux of the story. Corruption, politics, thrill, mind blowing technological mastery, romance, action, power of digital communication – You get it all in Healer.
The story also has some brave reporters and media's importance highlighted. Also other characters, especially, Kim Mi Kyung as Healer's hacker is exceptional. This 'Ahjumma' will impress you like no other.
Healer can be watched on either Netflix or Viki for free. Watch it and let us know in the comment section how much you liked it!
Stay Tuned To Fuze For More Updates!