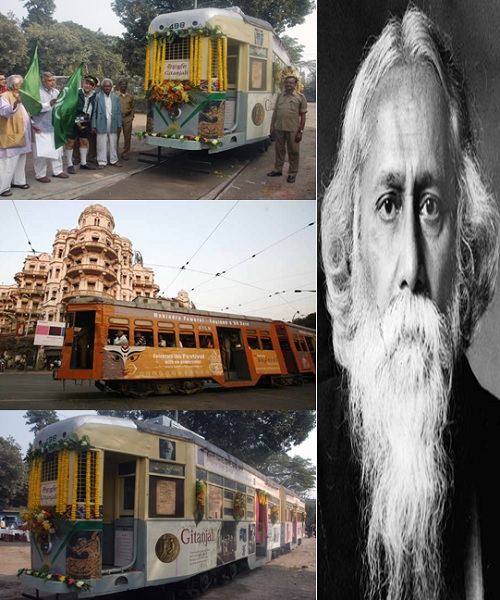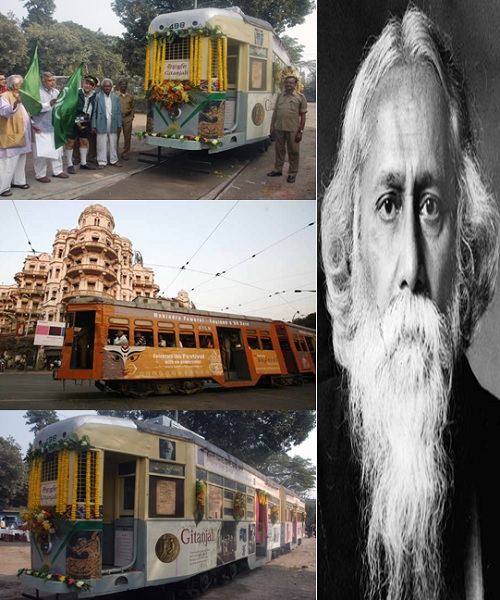 Kolkata Tramway Commemorates The Legendary Rabindranath Tagore
The Kolkata (Calcutta) Tramway Service celebrated the centenary of Rabindranath Tagore's Nobel Prize in a unique way. On this prestigious occasion, the service provided its guests with the opportunity to ride a special tram called The Gitanjali, which is named after Tagore's most famous work.
The two coach tram, which was adorn with black and white pictures of Tagore, began its journey over the weekend and continued until Sunday evening. Passengers were taken back to the momentous era of 1913, when Tagore was awarded the Nobel Prize, thanks to the Melbourne Kolkata Railway Forum. Both Melbourne and Kolkata are known for their long standing and intricate railway system which has stood true to the test of time. In addition to the tram ride, the guests were given collectible tickets with famous quotes from Tagore himself.
The tram is decorated with almost 50 pictures of Tagore and will give a free ride from Belgachia, Tallygunge while passing through Esplanade for the next upcoming three days.
This is one ride you will never forget.
Author: Diana Lydia