Kuch Rang Pyar Ke Aise Bhi, Sony Entertainment Television's hit show is still afresh in the hearts of the audience.
A unique, out of the box show was truly one of its kind. Such quality driven shows are not written every day on TV.
Kuch Rang Pyar Ke Aise Bhi is definitely a class apart from the television shows made. The show gave the viewer's their beloved Devrath Dixit and Sonakshi Bose.
The characters of Dev and Sonakshi were essayed by Shaheer Sheikh and Erica Fernandes.
Also Read : 5 Reasons Why Kuch Rang Pyar Ke Aise Bhi Is A Classic!
Swishing the wand Dev and Sonakshi's tale wove magic and their story remains cherished till date.
Going through ups and downs, fighting, shedding tears, falling in love, to overcoming the hurdles and living their happily ever after every single day, Dev and Sonakshi have seen it all in Kuch Rang Pyar Ke Aise Bhi.
Also Read : 4 Times Erica Fernandes Stunned Us With These 'Never Seen' Kind Of Scenes In Kuch Rang Pyar Ke Aise Bhi
The rang and hues of their love made every minute worthwhile and worth living for DevAkshi.
Today taking you a walk down the memory lane we bring to your table a small scene of Dev and Sonakshi.
Also Read : Kuch Rang Pyar Ke Aise Bhi : "I Love You As A Man Loves A Woman" – Decoding The Most Iconic 'I Love You' Ever On Television
The scene subtly depicts how love changed their lives for the better, making every minute they live meaningful.
Living their happily ever after as Dev cornered Sonakshi by the mirror, the moments that followed was sheer love.
Also Read : Kuch Rang Pyar Ke Aise Bhi : The Journey Of Dev Dixit – From Being 'A Failed Lover' To The 'Most Supportive Husband'!  
Swaying to the beats of his heart, as Dev expressed himself in words, with Sonakshi's blushes ruling the roost the scene spells magic.
From his words of experiencing the warmth of sun amidst the biting cold courtesy her shyness and her blush deepening by the second, to the light breeze flowing, to the delicate touches they shared, the scene was all heart and pure love.
Also Read : The Top10 Best Unforgettable Dialogues By Shaheer Sheikh As Dev Dixit!
She could not help but tease him and wonder from when did he catch the Gulzar hangover, while for him it was just as simple as he put it, 'pyar sab kuch sikha deta hai' ('love teaches everything').
Indeed, coming a long way together, love taught Dev and Sonakshi everything and it changed their lives forever.
From changing their thoughts, to perspectives, to priorities, it was THEIR LOVE that made DevAkshi life a paradise.
Also Read : 5 Life Lessons We Got To Learn From Kuch Rang Pyar Ke Aise Bhi Season 2!
The rang of their pyar beautified their life and this was one such moment they shared.
Amidst the eye locks and smiles they shared, in between the words said and unsaid, teasing one another, time came to a standstill as Dev and Sonakshi showered each with utmost affection.
Also Read : Why Kuch Rang Pyar Ke Aise Bhi Will Remain A Cult Show On Indian Television!
The scene might be simple but it was so much more. It was their joy, happiness and love touching zenith levels.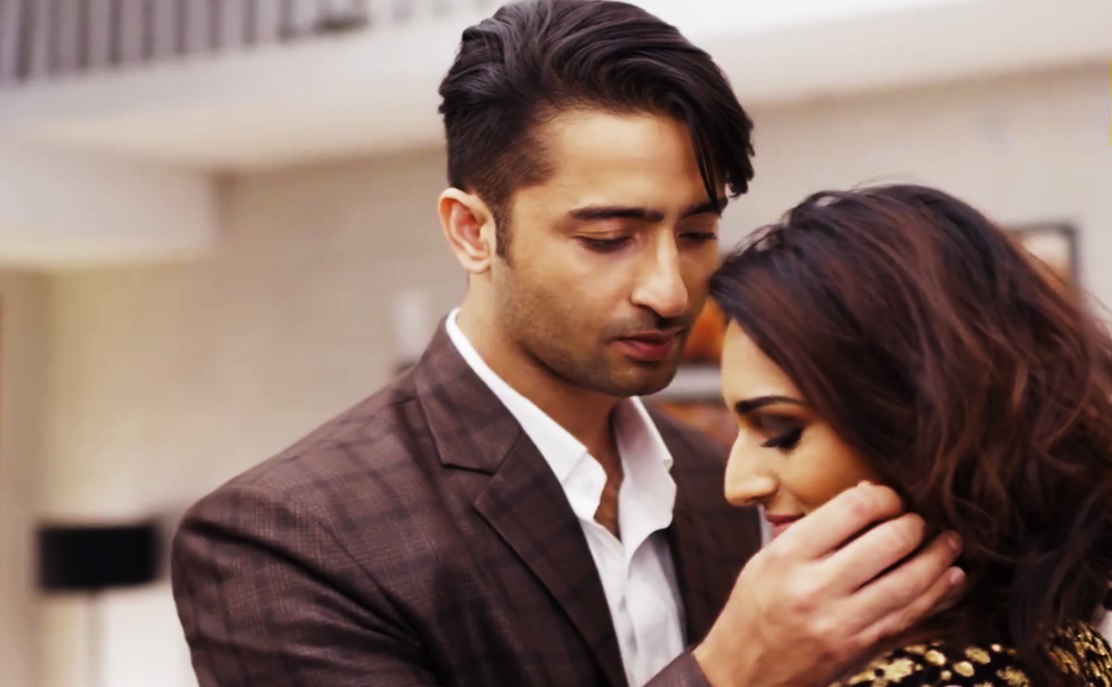 With the essence of romance thick in the air and the feelings of love over powering Dev and Sonakshi's heart, the scene screamed bliss all the way.
Also Read : Kuch Rang Pyar Ke Aise Bhi : Top 50 Best Stills Of DevAkshi – A PICTORIAL JOURNEY!
Love truly teaches you everything and the shades of love changes your lives, just like it did for DevAkshi.
The scene literally spread the vibe of Dev and Sonakshi, living a page out of the perfect fairy tale.
So what are you waiting for? Take the plunge, relive those moments and see how the rang of their pyar changed Dev and Sonakshi's lives forever. Watch the video below now.
So did the scene bring back all your memorable memories of Kuch Rang Pyar Ke Aise Bhi and DevAkshi? Do not forget to share with us in the comment box below.
Also Read : Shaheer Sheikh : 5 Best Scenes Of The Actor From Navya, Mahabharat, Kuch Rang Pyar Ke Aise Bhi And Yeh Rishtey Hain Pyaar Ke
Kuch Rang Pyar Ke Aise Bhi culminated back in November 2017. Even today the show is remembered fondly and the keepsake memories Dev and Sonakshi continue to live on.
You can watch this Sony TV show on the digital platform SonyLIV.
Shaheer Sheikh is currently portraying the character of Abir Rajvansh in Star Plus' Yeh Rishtey Hain Pyaar Ke. Erica Fernandes is currently portraying the character of Prerna in Star Plus' Kasautii Zindagii Kay.
Stay Tuned To Fuze For All The Latest Updates!