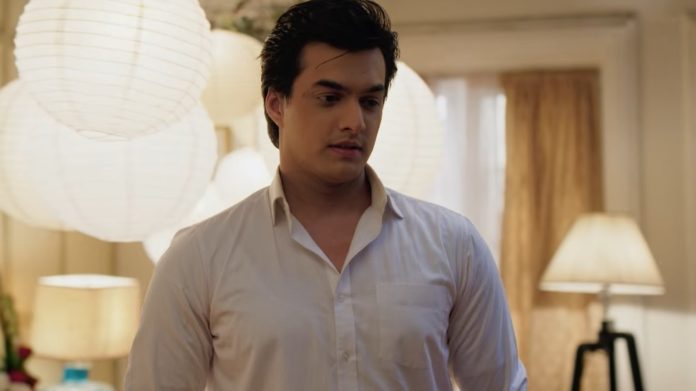 Spontaneity and improvisation, set apart an actor and a fine, refined, skilled actor. And actor Mohsin Khan has proved time and again what a fine and skilled performer he is onscreen.
Every single time he has graced the screen as Kartik Goenka in Star Plus' Yeh Rishta Kya Kehlata Hai, he has gotten into the skin of the character and has made people live it.
He is indeed a true performer and his recent spontaneous action on the sets while shooting vouches for the same.
In the recent times, the daily soap' scenario was revolving around Kartik's desperation to reach the Pahadi Mandir to wed his Sherni, Naira again.
While the scene in the show turned out to be utterly cute and funny with Kartik running hither and thither in his quest for a lift, actor Mohsin Khan's Instagram story shed light on the brushes of spontaneity done well by him in the scene.
A shot in the scene included Kartik lying/ sitting on the road trying to stop an auto and the auto changing its course and leaving him unattended, while the scene looks scripted adding more to Kartik's desperation in a hilarious way, now we have learned that the scene was neither written nor a part of the script.
It was Mohsin's spur of the moment act and indeed the improvisation was a job well done by the star.
Mohsin Khan sharing the same in a Instagram story wrote, "No the rickshawala did nt know I would sit on d road…even I didnt know that. It was that spur of d moment thing….. thank God he rode safe !!!"
The actor's spur of the moment, spontaneous act for sure made the audience giggle a little more looking at Kartik's state.
Take a look at Mohsin Khan's post below and word of caution before you proceed, 'Do not try doing something like this'. Now what are you waiting for? JUST LOOK BELOW.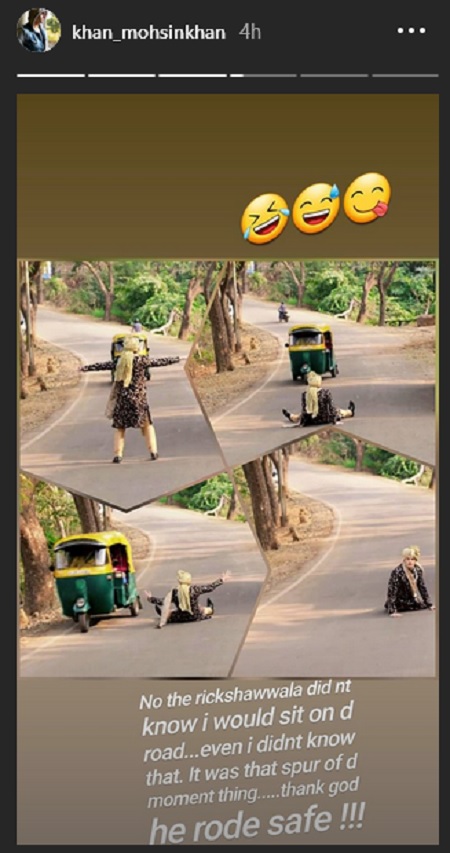 While the scene turned out to be funny, we are glad that Mohsin Khan was safe and sound and the rickshawala rode safe!!!