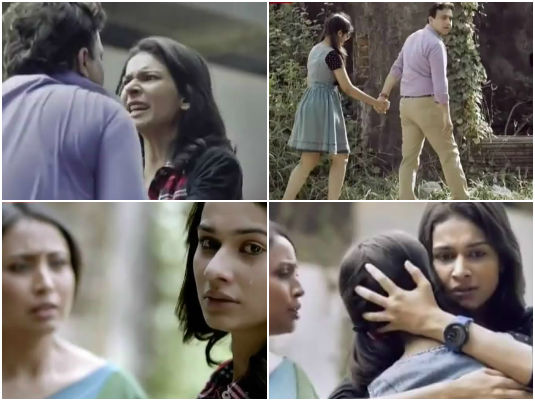 Star Plus' Nisha Aur Uske Cousins is going to touch up on a controversial subject matter. We know that there is something that has changed Nisha (Aneri Vajani) and has shaped her into the way she is now. In the upcoming episodes, we will get to see her mother and eventually her family finding out what had happened to Nisha.
Star Plus recently released a new promo for the show where we see a man leading one of Nisha's cousins to a solitary area. Nisha shows up there and hits the guy and asks him how dare he touched her sister? Nisha's mother too appears at the spot and is worried to find Nisha in a hyper state.
Also Read : Nisha Aur Uske Cousins : Laxmi Sets Out To Find Nisha's Truth
It is reported that Nisha was abused by a male teacher when she was young. The abuse has left her scarred and it is one of the main reasons as to why she prefers to be more tom-boyish. Physical abuse is a very taboo subject and not one that many shows have taken up. Unfortunately, it is one of  the sad and harshest realities in our society. It will be interesting to see how the makers and writers of the show handle such a delicate subject.
Are you looking forward to the new track in Nisha Aur Uske Cousins? Let us know in the comment section below and stay tuned to Fuze.