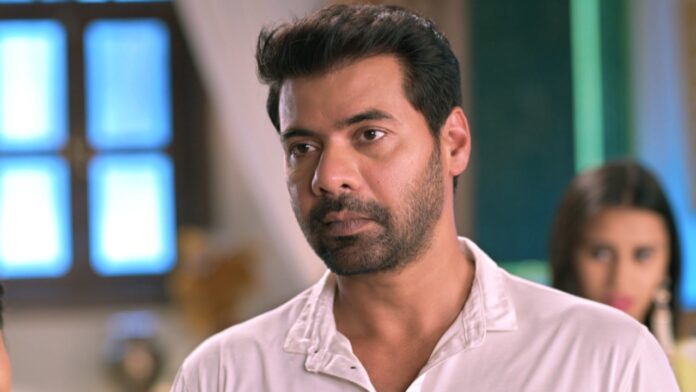 In the Saturday episode of Prateek Sharma's "Pyar Ka Pehla Naam Radha Mohan" we see that Neeharika and Ranveer misbehave with Radha but Mohan takes her side and shouts at them. This makes Radha very happy.
But Gungun who was locked in a box is breathless, and Tulsi somehow manages to take her out from the box. At the same time, Chintu gets hurt, and they blame Gungun for the whole situation. However, this time Mohan takes her side and runs behind Neeharika and Ranveer to hit them, while Radha makes sure Gungun is ok. To know what happens next, keep watching "Pyaar Ka Pehla Naam Radha Mohan".
"Pyar Ka Pehla Naam Radha Mohan" produced by Prateek Sharma's Studio LSD features Shabir Ahluwalia, Neeharika Roy, Keerti Nagpure, Reeza Choudhary, Sambhabana Mohanty, Swati Shah, Manisha Purohit, Brij Kishore Tiwari, Kajal Khanchandani, Rajendra Lodhia, Pooja Kava, Sumit Arora, and Ranveer Singh Malik. It airs on Zee TV.
Stay tuned to Fuze for more updates!