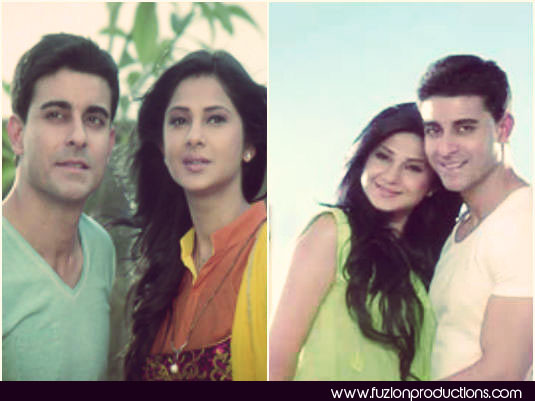 Saras (Gautam Rode) has finally come to learn the truth behind Prashant's obsession in Star Plus' Saraswatichandra. Prasant, who is obsessed with Kumud (Jennifer Winget), is set to separate the couple. After countless failed attempts to create a misunderstanding between the two, he has as resorted to confront the issue head on.
Prasant approaches Saras directly with the thought that he will get Saras to leave Kumud by professing his love for her. He begins by describing Kumud's beauty to Saras. He praises her by describing Kumud in detail which then enrages Saras.
Also Read : Saraswatichandra – The Mystery Of The Wall Revealed
He slaps Prasant and advices him to leave. As he is about to make his way out, Prashant reveals to Saras that he once loved a girl who looked just like Kumud. This triggers something in Saras's mind and he embarks on a journey to find Pooja. As Saras gets to know about Pooja's details, he threatens Prashant about revealing the truth. However, Prashant still promises that he will make Kumud belong to him. Saras gets enraged by his shameless act and both of them get indulged into an ugly fight.
At the end Prashant brings out a gun. In the upcoming episodes viewers will see Saras getting kidnapped by Prashant. He will be taken to an isolated place away from Kumud. Kumud will also be unable to reach Saras. Prashant, on the other hand, will chalk out plans to get more close to Kumud in Saras' absence. As Kumud's faith on Prashant got stronger after he helped to save Saras by taking him to the hospital, it will get easier for him to earn Kumud's trust this time.
Also Read : Is Saraswatichandra Going The Darr Way?
Will Saras be able to save Kumud from Prashant's clutch this time? Will the truth of the wall be revealed to Kumud now? Keep watching Saraswatichandra at 7:30 pm on Star Plus.
Stay Tuned To Fuze For Further Updates!!!