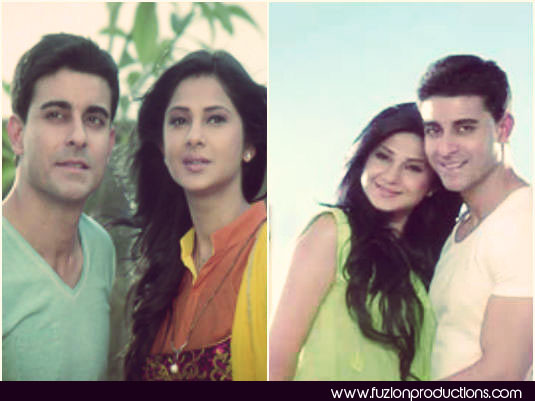 Saras and Kumud are going to adopt the look of a groom and bride again in the show. However, don't worry, they aren't getting married again.
After reaching Mumbai, Saras and Kumud are able to get their dream home in the dream city of Mumbai. Kumud is also shown to be extremely worried for Saras while he being away and trying hard to cope up with her new life in the city without her family.
However, while shifting in their building, they asked to furnish a 'No Objection Certificate' for the society to acquire the required permission to live in the society. Even the agreement papers aren't accepted and they are asked to provide their marriage certificate of wedding photos.
Also Read : Saraswatichandra – Mumbai Track's Shoot Begins Today
When Saras and Kumud contact their family in order to ask them to send the wedding photographs, the family find it difficult to send as they are unable to mail the scanned photos due to unavailability of internet connection.
Unable to get an 'NOC' otherwise, Saras' agent gives him the idea to opt for a bridal photoshoot. Although Kumud won't be too impressed with the idea, but with Saras' request she will agree to dress up again as a bride for Saras.
Also Read : Saraswatichandra To Get A Complete Makeover
While Saras and Kumud are on for a new photoshoot, their new agent has some other intentions in store against the two. Will Saras and Kumud get an idea of the trap they are falling in? While Kumud is still taking some time to get settled in the new city accepting the absence of her family, the upcoming twists in their life will be interesting.
Keep watching Saraswatichandra on Star Plus.
Stay Tuned To Fuze For More Updates!!!