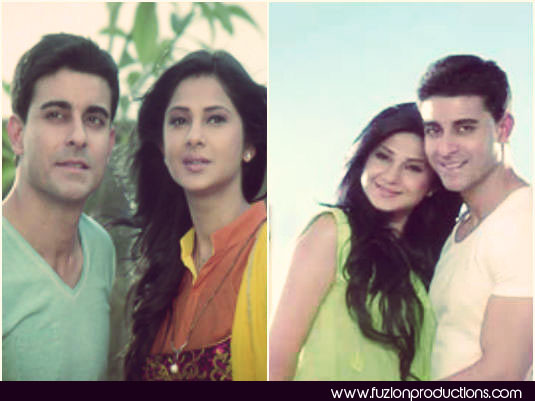 Small fights and misunderstandings between couples are often the most regular thing that happens in marriage. Although, being irrevocably in love, Saras and Kumud too faced the same kind of hurdles in the recent episodes.
In Saraswatichandra, Kumud is certainly not happy after getting to Mumbai. The city isn't appearing too friendly to her and she has her own insecurities to get her worried too. During a party, Saras takes drink due to headache but Kumud gets the impression of him getting drunk. She doubts him of consuming alcohol and later hiding the fact from her. This upsets Kumud and she goes to the extent of deciding to leave Mumbai.
Also Read : Is Saraswatichandra Going The Darr Way?
In the previous episodes, we have also seen, Saras send a bouquet to his wife which gets crushed and thrown into the dustbin by Prashant. The site of the crushed bouquet hurts Saras as he thinks that Kumud is the one who didn't reciprocate his gesture but instead threw away his love. The ongoing misunderstanding satisfies Prashant to great limits. A small misunderstanding led to such a depressing turn of events in the much in love couple's life.
However, the good news is that, soon Saras would clear the misunderstandings existing between them. He would clearly tell Kumud about his not hiding anything from her so far. This would come as a relief to Kumud as she would again patch things up with Saras and would decide to even stay back at Mumbai.
Also Read : Gautam Rode : Journey Of A Star – In Pics
Though, Kumud and Saras would feel that their life is again a paradise, indeed problems would linger around them. Saras and Kumud's patch up won't be a good news for Prashant and their obvious love would fume him up again. Seeing his plans getting failed would turn his evil mind on. What would he do now to get the two apart?
Keep watching Saraswatichandra on Star Plus.
Stay Tuned To Fuze For More Updates!!!