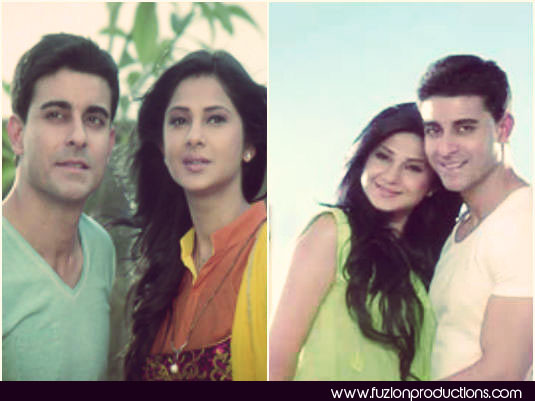 Star Plus' Saraswatichandra has been taking a lot of twists and turns, especially with bringing back Saras' (Gautam Rode) mother, Saraswati (Maleeka R Ghai), who everyone presumed to be dead. Guman (Monica Bedi) has been keeping Saraswati locked up in a mental asylum.
Guman has decided that the way to get back at Saras and Kumud (Jennifer Winget) is to send Saraswati back in the house. She uses Aarti to control Saraswati and has poisoned her mind against Kumud. Aarti convinced Saraswati that Kumud is trying to kill her. Kumud has been maintaining her distance from Saraswati as she feels that Saraswati hates her for no reason.
Also Read : Saraswatichandra : Saras To Finally Meet His Mother
In the upcoming episodes, we will see that Guman sends Aarti to go check on Saraswati and convince her to get her married to Saras. Aarti goes to Kumud's house under the pretense of meeting Saraswati and tells her that it would be great if she married her son so that she could take care of her. Aarti will also make Saraswati meet the other members of the family and talk to them. The family feels Aarti is good for Saraswati as she listens to her.
Saraswati will shock the entire family by telling Saras to marry Aarti as she likes her. Kumud will become upset hearing this and Saras will control the situation. Aarti will tell the family that it will be good if she stays in the house as it will help Saraswati recover faster. It seems Aarti will manage to weasel her way into the house to create trouble for Saras and Kumud.