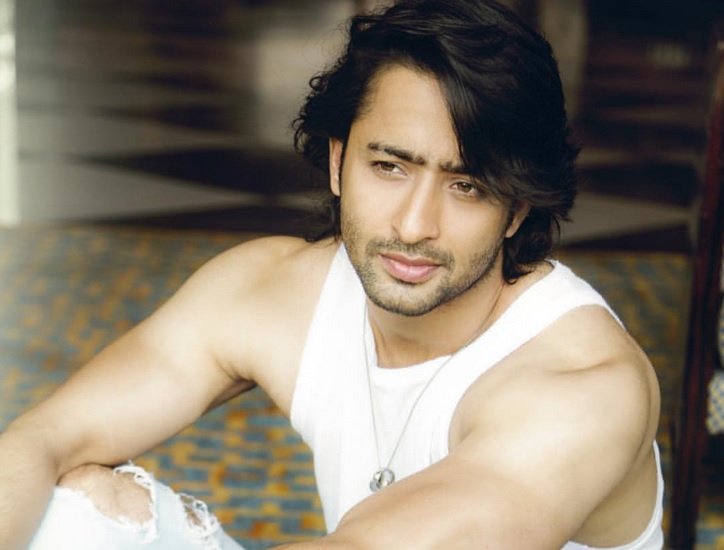 Shaheer Sheikh is one actor who has amassed massive fan following not just in India but even in Indonesia. His characters on Indian TV have become iconic.
Viewers have loved him as Anant of Navya, Arjun of Mahabharat, Dev of Kuch Rang Pyar Ke Aise Bhi, Salim of Dastaan E Mohabbat and now as Abeer of Yeh Rishtey Hain Pyaar Ke.
He took out time from his busy schedule to share with us some highlights of his 10 year journey and playing Abeer. Excerpts –
1. How does it feel now that you have completed 10 years in the industry. Some incident or an anecdote that you would want to share?
About all the 10 years… just one incident … no not possible. Because there have been so so many. But yeah I think the main part of the journey where things changed quite drastically was Mahabharat. I think that was big milestone for me and a big turning point for me as a human being as well as an actor.
2. Coming to Yeh Rishtey Hain Pyaar Ke, you are playing quite an interesting character here in the form of Abeer. So what do you have to say about him and it is quite a contrast to how we saw you in Kuch Rang Pyar Ke Aise Bhi (KRPKAB).
Yes that is what my intention was also. I wanted to do something different. As an actor, you always want to do something that you have not done before. I am very lucky and blessed that I got such an opportunity to play such interesting characters. I think I am one of the luckiest actors. I have been very fortunate to get such amazing roles.
3. I was actually about to ask you the same thing, you have played such diverse characters with Anant, Dev, Salim, Arjun and now Abeer. All of them have been such strong characters and even on TV one see people repeating what is successful but we have not seen you do that or get typecast.
Yes we as actors do get typecast and that happens a lot. See, at the end of the day, the producer has to believe in you and see that you will be able to do justice to that character. That is what works on TV. You don't have to be friends with someone. You can be best friends with someone but if the person feels that you will not be able to bring this character to life or fit right in, then he will not take you for that role. It is not a one of thing, it is a daily thing, people will see you every single day play that character so it has to be convincing. So yeah, somewhere they do believe that I can play these characters. They showed that trust in me. And I still remember, Siddharth Kumar Tewary who was with me for Navya and Mahabharat, he showed a lot of trust in me. He had a lot of belief in me in my first serial which was Navya. That was a learning experience for me. I am still learning but at that time it was important for someone to show that trust in me and he did. I am very very thankful to him that he gave me those opportunities.
4. Getting back to Abeer, he is quite an interesting fellow. He keeps clicking photographs, writes shayari and poems when he is sad. So what do you have to add about this character and his various shades.
I think the reason why I signed this character as I felt that I could relate to him and how he looks at life. How important he thinks it is to live your life. Instead of getting got up with our daily routines or just get focused with just making a living or being stressful, it is important to live your life and enjoy every moment that we have. Abeer not only does that but he also motivates everyone around him to live a better life and do good things in life. He is a very inspiring character and that is why I wanted to do this character. I believe that cinema has a very strong medium to form an opinion in the society. A TV show with such good characters inspire you do such good things. If you can be a part of such a show then there is nothing else that I would want. That is the best thing that one can do.
Also Read : 5 Reasons To Love Shaheer Sheikh As Abir In Yeh Rishtey Hain Pyaar Ke!
5.Also all these elements have been weaved in very beautifully. Like for Abeer, he does have a past and is dealing with abandonment issues at one level.
Yeah that is there!
6. In February, we did see you post an anniversary post for your Kuch Rang Pyaar Ke (KRPKAB) fans. It is a milestone show on TV, so wanted to know how do you look back at it now.
It was the time that I had to prove myself back in India. I had been in Indonesia for almost 3 years and then I was coming back with Kuch Rang and the day Mamta (Patnaik) narrated me the broader story, I fell in love with the character (Dev). I fell in love with the simplicity and the way they were planning to present the show or showcase the story and I really loved that. I felt that it will be the best way for me to comeback with the show. I think 80% of the credit for making Dev goes to the writing team, goes to Mamta for conceiving the show and to Joy and other writers who were working on the show. It was written very well. I just loved shooting for it and even while watching I would go just Wow. This is like the best show.
Also Read : 5 Reasons Why Kuch Rang Pyar Ke Aise Bhi Is A Classic!
7. It is probably why it was so loved by the online audience and it was also a very progressive show.
True, True.
8. Also you have traveled extensively. So if there was any one place in India or abroad that you would recommend your fans as a "must visit".
In India, I travelled the most in my village. There are a lot of places around Bhaderwah in our district that are beautiful. They are untouched beauty. If you like mountains and if you like nature this is a great place. For me it is like heaven. Because I have grown up there. It makes you feel close to nature and at the same time people there are amazing, very welcoming and very warm. If you ask me about a place abroad then it would be South Africa. I have been there only once but I love South Africa and I really want to go there again. Hopefully I can go there soon.