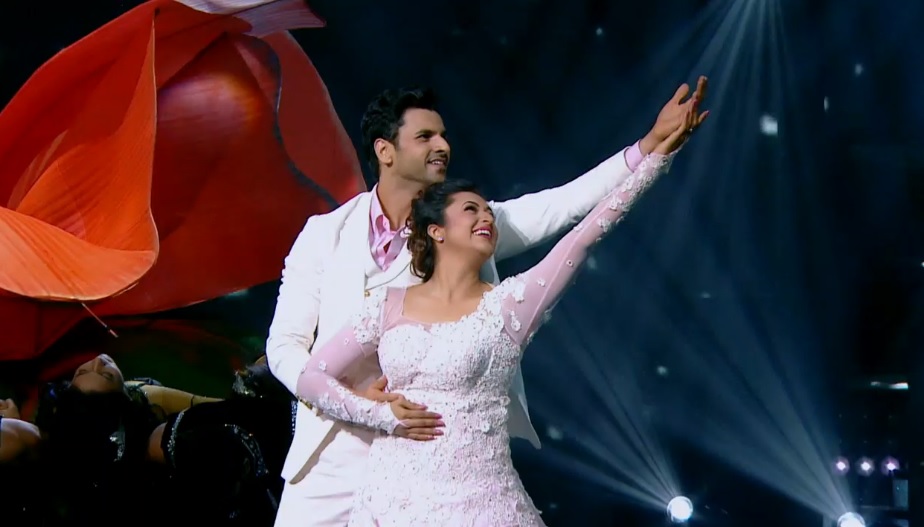 Hello fellow fans!
Disclaimer : I'm not writing this letter as a content writer of Fuzion but, as a fan to all the fans out there. Views expressed are solely mine so, do not bash Fuze for the same. Although, you are most welcome to bash me because I know, the hare-brained will definitely feel the desire to do so.
Before I continue, I have a request. We might be admiring different celebrities but, I'm sure, we guys share the same emotions somewhere as we all are fans so, please keep calm and read till the end. Don't jump to bash me after reading a couple of lines.
Coming to the the reason, why I'm writing this letter is, I came across a few hate tweets thrown towards the undisputed diva of Indian television, Divyanka Tripathi.
This was not the first time when I came across the hate tweets sent to her but this is the first time, when I'm going to express about it like this because it's high time to address this issue as not just Divyanka Tripathi but, every celebrity has to face the unnecessary hate and their fans must be feeling the same as I feel every single time this ugly episode of hate tweets happen.
Divyanka Tripathi expressed a heartfelt wish and if I may quote – "Wish Nach set had a capacity of #5M.. Would have loved all my loving fans to be a part of our journey. Warm hugs to those who haven't met us." and I couldn't believe that haters didn't spare this full of love and affection tweet too! It was so upsetting to see them bashing her for sending out love to her fans. She was actually at the receiving end of hate from some haters for spreading out love! Can you believe that?
In another series of hate tweets, haters did not just bash DivEk but accused judges and channel for being biased because DivEk scored good marks on Nach Baliye. Like seriously? I wonder if these haters even think before tweeting hate. Dear haters, go, watch their performance, get mesmerized and shut up! Gosh! Just in case you didn't know, DivEk get the lesser time to rehearse in comparison to other jodis as Divyanka Tripathi has to shoot for like twelve hours for Ye Hai Mohabbatein. She hardly gets two and a half hour for rehearsal and even in that short span of time, they are delivering such performances. It's commendable but you won't ever appreciate it because all you know is, hate, hate and hate!
Now, even if you don't fangirl Divyanka, you will definitely agree with me on this, that she is one of the most humble, kind, sweet, polite, down to earth celebrities we have in our television industry. In spite of her hectic schedules, she manages out time to reply to her fans because she knows, a single reply from her or a retweet or a like will make her fans happy. She can use the same time to rest but she keeps her fans' happiness before herself and this irks some haters probably because they are unable to stop themselves from loving her. They are resisting hard to not fall for her kindness and so, hate is all they have as a shield. Well, this is what I could reason. Other than this, what could be the reason behind hating her?
On second thoughts, there could be one more reason and trust me, it's plainly a stupid one. Some people believe that it's necessary to hate someone if you don't like them or fangirl them. Told ya, it's stupid enough! Strange but true and so, I have a couple of questions for such fans.
• Why can't you guys just appreciate the one you love and stick to only that?
• Why do you assume that hating the other is equal to loving the one you like?
• Just because you don't like someone, is it necessary to hate them?
• Why is it so hard for you to understand that the one you fangirl would never ever want you to bash or send hate comments to anyone, for them?
I tried reasoning the above questions and failed miserably. Can anyone of you help me with it?
As a matter of fact, do you know? It's very much possible to love a person WITHOUT hating the other. You can still love your favourite celebrity without hating the ones you don't love. And, let me tell you something, by hating the one who has nothing to do with you, you are just screaming out loud that you are a "Hate Loving" person and you just love to hate. Hate is all you have. You eat hate, you drink hate, you sleep hate and so, you speak hate.
I'm sure, no one loves to hate, then why? Why O Why these hate tweets float in the reply section every now and then? It's okay to not like someone but it's NOT OKAY to hate them only because you love the other person.
Life is too short to spend time in hating someone or bashing them. If you cannot appreciate them, just stay away from them, is it too hard to do?
By staying away, you will do a favour on yourself and them. Both of you will be at peace. But, by hating them, bashing them for no reason, you are destroying not just theirs' but your mental peace too. If not for them, do it for yourself.
STOP HATING THEM IF YOU CANNOT LOVE THEM. STOP DISCOURAGING IF YOU CANNOT ENCOURAGE. Please? I don't think, it's too much to ask for. Is it?
You don't have any idea but, it takes just one person to lower our morale but a few to motivate us. It's sad but true that negativity affects faster than positivity.
And for God sake, STOP JUDGING. You are no one to judge anyone out there. May it be a public figure or your friend. Stop being so judgemental about everything.
Last but not the least, Spread LOVE not hate. PEACE! ✌
Sincerely,
Anshika Srivastava