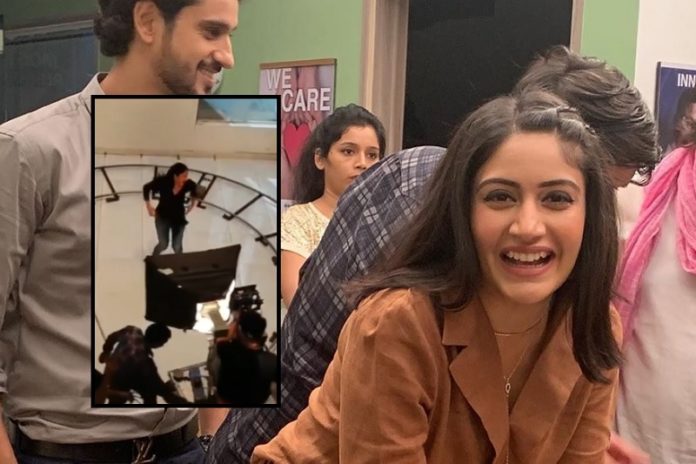 Weekend is something the busy man of today, craves for the most!
For our television actors and actresses though, pack up is something they year to hear after a day of stressful work regime.
Surbhi Chandna,the vivacious actress who plays Dr. Ishani in Star Plus' Sanjivani at present is someone who enjoys being at her high energy level.
The actress is a complete live wire and a living example of bubbliness .
The recent behind the scenes video of the actress showcases her, dancing to the crazy Bollywood number 'hungama ho gaya'.
And from the looks of whatever is to come up, the viewers are definitely in for some surprise.
This video of the pretty one dancing crazily to the song is definitely everyone on their weekend after a tiring week!