As year is going to end, famous astrologers will fill newspapers with their prediction. In the same line, Swami Om, famed big boss 9 contestants, predicts the future of some of the characters from Kuch Rang Pyaar Ke Aise Bhi. Swami ji is in news for his predictions since he entered the house. Lets see what he has to say.
1. Swami Omji Predicts Issue Worry's Future.
Swami ji is asking Ishwari to turn from Issueworry to Issue "Ki" worry. In that way, instead of issues coming towards Ishwari, they will run away.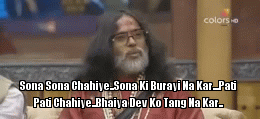 2. Swami Omji predicts Neha-the princess's Future.
He says if you want to be rich, your husband fulfills every demand of you, then don't bitch about Sonakashi as "uske naam mein he Sona cheepa hai".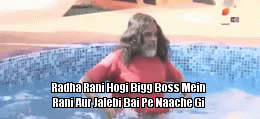 3. Swami Omji Predicts Gareeb ki Beti's Future.
According to Omji, if she enters Big Boss house, the Gareeb ki beti will live as Rani and Dixit Pariwar will live happily.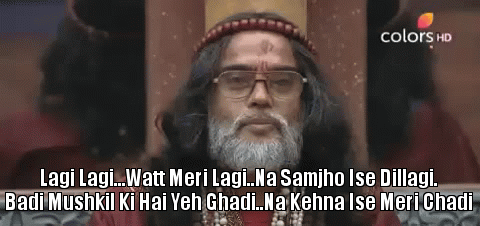 4. Swami Omji gives Sonakshi's prediction.
The prediction, which Omji gave, is also true for her these days. It is true for her " Bhalai ka zamana he nai rha".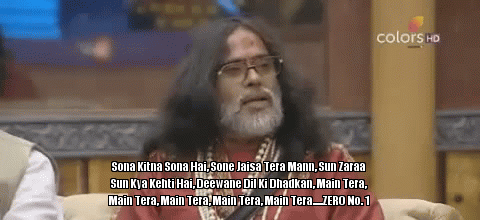 5. Omji gives two predictions for Dev.
As dev is special and is center of attention in the show too, here also he gets two predictions from swami ji.