Great relationships are priority of every people. A true relationship takes effort, time and commitment. Living together only doesn't means that the relationship is perfect. There should be a certain respect and also value for one another which helps to build strong relationships. There are certain off air shows which surely give us the perfect relationship goals. We have listed out the few off air shows here:
Itna Karo Na Mujhe Pyaar
IKNMP, which went off air on November 2015 perfectly showed the true value of relationship. This show dealt with the relationship challenges of divorced couple. The show showed us the true meaning of relationship where the couples come together for the sake of children. There unconditional love for each other later brings them very close and again they tied the knot. This show with the intense love story surely gives us relationship goals.
Qubool Hai
Qubool hai which has gone off air on January this year was an intense love story starring Karan Singh Grover and Surbhi Jyoti. This show taught us many things about the relationship. In this show Surbhi aka Zoya was a good hearted girl while Karan aka Asad was a traditional and short tempered person. Their love story goes with various ups and downs but yet they never left the side of each other. Their unconditional love and trust for each other surely gives us good relationship goals.
Jodha Akbar
Jodha Akbar, a historical drama on Zee TV went off air on August 2016 with a great impact on audience's hearts. This show was the story of political marriage between Mughal Emperor and Rajput princess but later the political marriage turned into deep love between them.
Bade Achche Lagte Hain
It was a show which truly reflected the meaning of relationships. BALH was the show in which the two unknown people with totally different thinking got married to each other for the sake of their siblings who fall for each other. Eventually, after few years of marriage they fall in love which shows that even if the people are of different thinking, they can make a great relationship.
Maharana Pratap
The show 'Maharana Pratap' was an amazing show with a great concept. It was a historical drama based on the life of Maharana Pratap, ruler of Mewar who fell in love with Ajabde and got married after facing many difficulties. The relationship between the couple goes with the various ups and downs but their love and trust was unconditional which gave us all the relationship goals.
Navya
The show starring Shaheer Sheikh and Soumya Seth was a show revolving around the relationship of Navya and Anant. Navya was simple girl who was confused about her life while Anant was a traditionalist and respected the concept of arranged marriage but when he saw Navya. The best part of their relationship had been the way they stayed with each other even during the toughest circumstances. Anant was the most understanding and loving husband one can get in a house that was filled with superstitious traditionalists.
Pyaar Ka Dard Ha
PKDH which starred Nakuul Mehta as Aditya and Disha Parmar as Pankhuri was a beautiful love story. In this show Aditya was the boy who don't believe in marriage relationship but Pankhuri was a girl who completely believed in relations and thought that relationships complete one's life. Both were of complete opposite views but later their unconditional love make the viewers believe in relationship goals.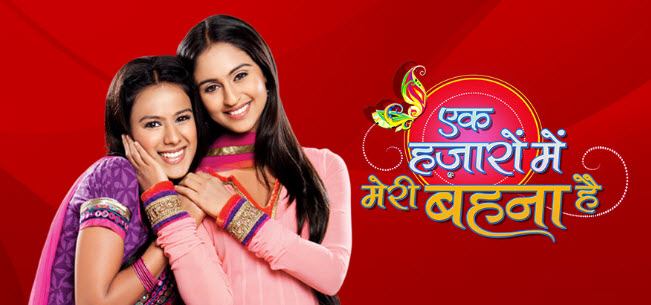 Ek Hazaron Mein Meri Behna Hain
EHMMBH was the show of two sisters Jeevika and Manvi who loved each other unconditionally.Later Jeevika got married toViren and Manvi got married to Virat. Viren and Virat were brothers. Both the couples were shown madly in love for each other. They had been through a lot of bad phase but still their love for each other doesn't fade away, which shows that love has no boundaries and it can remain strong whatever the situation is, if the couple truly wants.
Saraswatichandra
It was a classic love story of TV which went off air on September 2014. The show revolves around Saras and Kumud. Saras' marriage was fixed with Kumud, a girl who is well-educated but he disagreed for marriage but later fell in love with her and wanted to marry her. But at the same time he got to know the truth about the reason of his mother's suicide and he refuses to marry her. Kumud, for the sake of family agrees to marry another guy. But the eternal love of Saras and Kumud really touched the heart of the viewers.
Kaisi Yeh Yaariaan
Though they were just 18 yet their optimism, trust, love and friendship towards each other would give anyone the ideal relationship goals. Whether its Manik helping out Nandini after a blatant molestation attempt on her or its Nandini, helping Manik to deal with his conflicting emotions, both had contributions in each others' lives like no other. They were young, but had the maturity that many older couples lack.