Actors nowadays are venturing into a lot of different forms of acting. They are exploring different sides of themselves as well, which is by far the most interesting growth of an actor. Short films give actors the ability to explore themselves and also their fans to see them in different avatars. Some of our TV actors have worked in such short films which give out strong social messages. Let's have a look at the top 5 short films our industry actors have worked in, and they all give out a strong message.
The Magic Of Giving – Shweta Gulati And Vaquar Shaikh
This one is sure to bring tears to your eyes. It is the story of a rickshaw driver and his family who are struggling to earn break but still are contended and satisfied with what they have. Happiness can be found in small things and when you give, you get 10 times more. That is the message that you get from the film. Everyone should watch this at least once. It'll change the way you look at life.
Also Read: Dry Dreams: Barun Sobti And Kritika Kamra's Short Movie Is An Eye Opening Socio…
The Best Girlfriend – Vikrant Massey And Kritika Kamra
The so called perfect relationship for the world that is actually built on a web of lies, this movie shows you the ugly truth of the two faced urban relationships that is nowadays true for most of the couples. Starring Kritika Kamra, this one will make you re-think about your relationship as well.
Also Read: Barun Sobti's Movie Tu Hai Mera Sunday's Goa Schedule Wraps Up – PHOTOS
Dry Dreams – Barun Sobti And Kritika Kamra
Starring Kritika Kamra and Barun Sobti, the theme of this short film is 'Save Water Save Yourself'. A young, carefree guy has a lusty dream which turns into a nightmare when he realises the consequences of his careless behaviour. The only liquid that'll be left after water is replenished is bloodand there will be no option but to drink it if there is no water. This one will move you to your roots and teach you how not to waste water.
Also Read: Ashish Sharma's 11 Best Candid Clicks – In Pics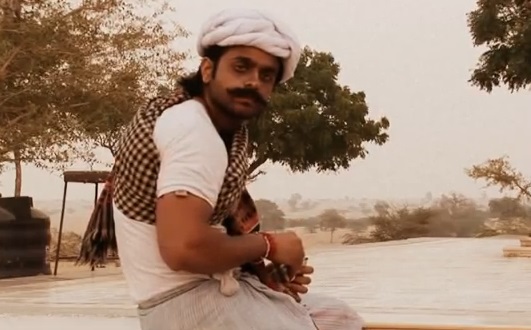 The Undertaker – Ashish Sharma
With a emotionally disturbing theme, this is Ashish Sharma's career's best performance. It is a little over 30 minutes and gives you a brief about the life's cycle is and how there is beauty even in death. It is not for weak hearted people, but certainly deserves a watch.
Also Read: Parth Samthaan Gets Hospitalized For High Fever
The Last Bet – Parth Samthaan
Starring Parth, the theme of the film becomes clear towards the end. But otherwise, it's about how a young guy with a troubled childhood grows up to become an alcoholic and gambles but when he has to choose between his girlfriend and this life, he decides to give up his bad habits after a last game with his father.