A princess has been a part of every girl's dream since her childhood. Girls must have dressed as a princess in fancy dress competitions. Celebrating princess themed birthday party is a dream of every girl as a child. Parents make sure that their daughters feel like princess all through their life. Some of the actresses like Priyanka Chopra have got permanent tattoo's saying "Daddy's little princess". A girl may not be a princess but one cannot take princess out of a girl at any point of her life. Let's have a look at TV actresses who are giving this October, a princess feel.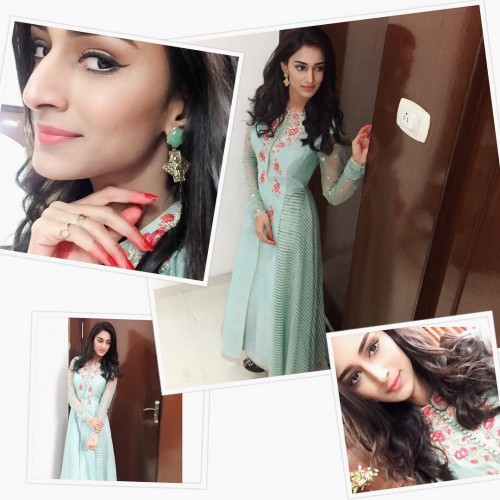 1. Erica Fernandes :
Erica in this sea green dress during an event in Surat can even give complex to princess Jasmine. She surely is looking pretty with perfect matching earrings. Apart from her dress and earrings, her hair curls are also giving her a perfect princess feel.
Click the 'Next' button to read further!