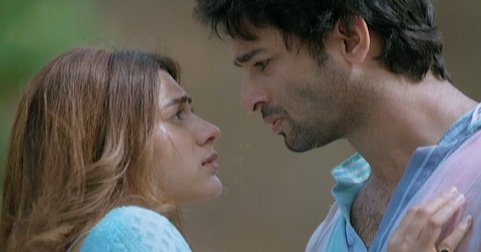 It's been an emotional couple of weeks for Star Bharat's Woh To Hai Albelaa audience but the upcoming weeks are going to be full of drama and some happy moments as the most awaited track of the show is about to begin.
Woh To Hai Albelaa starring Shaheer Sheikh, Hiba Nawab and Kinshuk Vaidya is about to get more interesting in the upcoming week.
As we have seen earlier, a dying Chiru made Kanha wear his wedding turban and gave Sayuri's hands in his', in a way telling Kanha to take care of Sayuri and marry her.
Kanha could not understand it completely but he has been trying to take care of Sayuri to the best of his abilities ever since that day. In spite of Sayuri's resistance to his care, Kanha was there for her in her weak moments. Their chemistry is being appreciated by the audience, already.
In the upcoming episodes, we will see that Kanha's father and grandfather conclude that Chiru wanted Kanha and Sayuri to get married. Meanwhile, Sayuri's mother and grandmother are also thinking about the same.
It's obvious that Kanha and Sayuri's love for Chiru will play the main catalyst in their agreement for the said alliance but it would be interesting to see how they convince themselves for it. 
Stay tuned to Fuze for more updates!