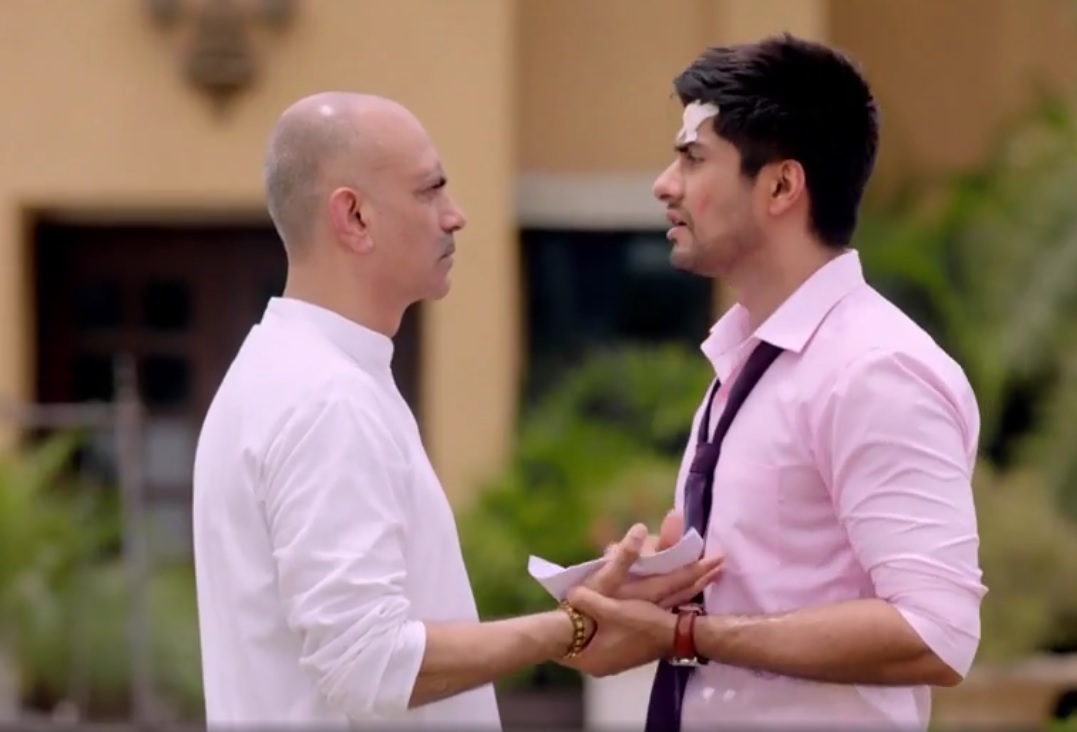 Last week when Siddhant declared to destroy KK for killing his father, we got very scared at the consequences Sid will face, since KK is quite the shrewd, silent shark of a businessman.
The KK and Siddhant faceoff that day sent a shiver down our spine as we feared for Sid, but it also made us applaud Sid for finally understanding and aspiring to be honest like his father Prabhakar Sinha.
So far Siddhant has the upper hand in the whole thing, because he is going to be married to KK's daughter Anushka who loves him unconditionally.
But after what has transpired between KK and Siddhant a second time around this week, and after KK and Rao's plotting, to implicate Sid in the murder of Hira Sanyal, we are getting quite worried.
This week's direct challenge of Siddhant to KK, makes us think Sid is being too cocky, and resorting to unsmart behavior by constantly challenging KK about ruining him. Of course with these challenges from Sid we are slowly seeing the unravelling of KK's mask, and understanding the lengths KK will go towards in order to satisfy his power, ego, pride and intelligence.
Siddhant's attacks and KK's counter attacks:
Siddhant has so far challenged KK in all things that KK holds dear. Anushka is his pride, so by initiating the steps to marry her Sid has hit KK in the one place his heart, and the one person KK cannot bear to see hurt.
Also by insisting that the marriage for Anu be done using less money, Sid is again hitting KK's pride over his money and power, and bringing down KK's ego a notch with the simple wedding of a powerful business tycoon family's daughter.
Since KK was not able to figure the romance of Anushka and Siddhant in the past, and the various machinations of Siddhant to create confusion in Reddy Corporation and a break in SHARK, KK's intelligence has also been badly bruised.
And like the shrewd and manipulative businessman KK is, he is right now hell bent on manipulating the Sidushka marriage situation and using his crafty intelligence to break up their marriage.
Siddhant is also attacking Reddy Corporation by challenging the maternity leave policies legally and looking at past transgressions of the Reddy Corporation regarding these leaves, he hopes to cause a ruckus about this, so that the stocks would fall as a result of such women's rights issues……contd.
Click through the 'NEXT' pages to browse further