Rajan Shahi's Ye Rishta Kya Kehlata Hai is known for its content, human values, and grandeur. The love story of Kartik Naira is keeping the audiences glued.
In the show, this week audiences will get to see the grand finale of the Rishton Ka Utsav is the most Unique awards on Indian television. The awards function is organized by Kartik Naira to celebrate and honor family relationships. Goenka Singhania and Mahesheshwari's are eagerly and enthusiastically participating. A special award has been designed for the function.
And the list of nomination is out.There is a very cute rivalry happening almost all the family members on who will win and they are rooting for their favourite. A special song has been designed for the grand finale. Come and be a part of Kartik Naira Parivaar Award. Who Do you think should win in the category.
To find out watch Yeh Rishta Kya Kehlata Hai on Star Plus on 3rd December, Monday. EH PLUS. Nominations of PARIVAAR AWARDS include Favourite Ghar ka Mookhiyaan, Favourite Mazedaar Sadasya, Favourite Swagdhaari, Favourite Maa, Favourite Beta, Favourite Sasur, Fashionable Sadsya, Favourite Shopaholic Sadasya, Favourite Bhai, Favourite Bhabhi, Favourite Bahu, Favourite Pati, Favourite Patni, Favourite Jodi, Most romantic award and Naya Sadasya.
Yeh Rishta is the longest running show on TV and keeping audiences entertained constantly.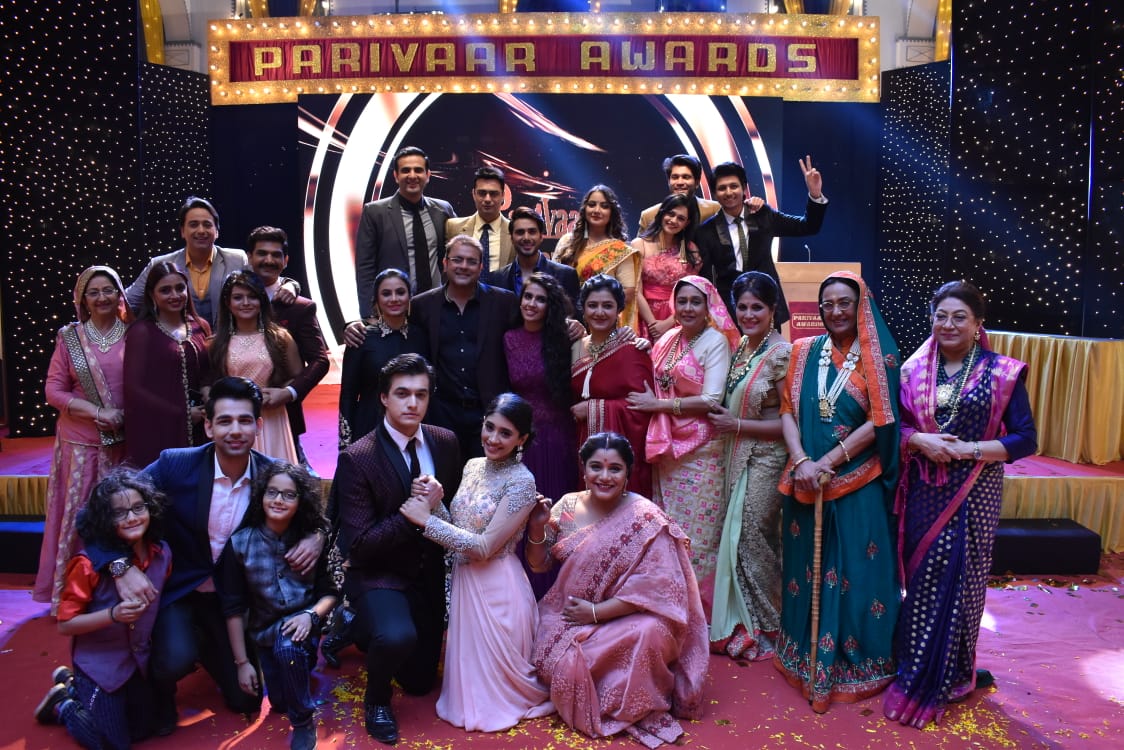 Click through the 'NEXT' pages to browse further