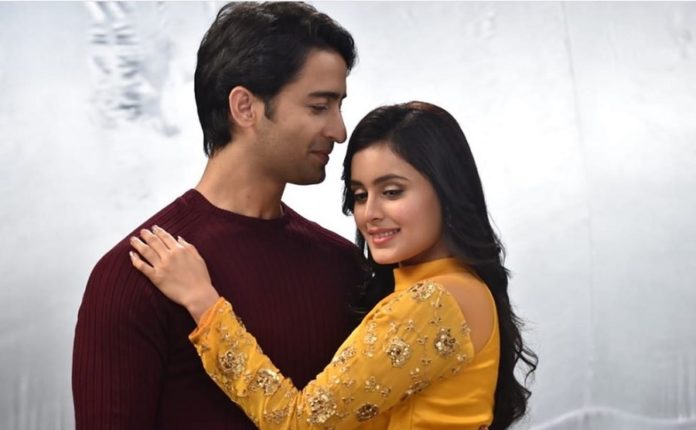 Some decisions come too soon. And they come as a surprise too. The news of Yeh Rishtey Hain Pyaar Ke going off air within a month came as a sharp surprise. And it has enraged the fans of the show who kept the it always trending on the digital chart. However, sadly, Indian Television still doesn't consider digital popularity that much as compared to traditional viewership that's measured by TRPs. Point to be noted here, popularity and viewership, irrespective of the platform, are two different things.
Anyway, the fans are angry. They are trending non stop with various hashtags. Their anger is obvious on the makers of the show, channel as well as us. Because they feel we are 'sleeping' like the makers of the show without responding to their constant urge of covering their trends. Although, Fuze actually covers YRHPK almost every day, we understand it's the rage of the fans that's kind of blowing the heat on us too.
Here are our 3 reasons why the show deserves a second chance –
1. Yeh Rishtey Hain Pyaar Ke, the spin off of the very successful Yeh Rishta Kya Kehlata Hai came with a lot of expectations. The show started off well too. However, somehow, the problem with the storyline started off right after the short leap of 2 months in the show. Inconsistencies in characters and flip flop of tracks actually raised concerns and complaints from viewers. But still, the show kept doing well on the TRP charts. The show was doing fine even before the lockdown phase. But right after lockdown, although the story started off with a bang adding a thriller tone to it, it couldn't continue the same hold. Somewhere down the lane, the writing lacked the earlier 'X' factor since some time now that made the show top the charts during its good old days.
2. The time slot change was a huge huge huge mistake! The show was a slot leader at 10 pm. By replacing it with Anupamaa, which is obviously a TRP catcher, the channel could retain its top slot. But YRHPK faced downfall at 9 pm. 9 PM in general is a tough slot. It's been a while since any show has sustained a long run at the 9 pm slot on Star Plus. Star Plus' last few shows at 9 pm that include Naamkarann, Krishna Chali London, Kahaan Hum Kahaan Tum – All came up with different content yet could not become slot leaders or sustain a very long run. Changing YRHPK's slot from 10 pm to 9 pm pushed it further towards its end. The show obviously despite coming up with a track around surrogacy and adoption, could not survive the competition on the TRP chart.
3. There are really very few love stories on television left now at this point of time that make audience go really crazy for them. The passion, the madness and the admiration for an on screen couple that television viewers often express on social media doesn't happen with many shows. That remains reserved for selective shows. Somehow shows like Saath Nibhaana Saathiya or Anupamaa impress the traditional TV audience and are watched by digital viewers too, but they do not ignite that passion and craze among the viewers. Yeh Rishtey Hain Pyaar Ke has that set of passionate viewers. With this show going off air, we will really have to wait for some other show to fill its space, but is there any such show coming up on TV that soon? We don't see that coming too soon. So the void is going to remain for some time.
It would have been great if YRHPK got an extension with some other time slot and then received an adieu from the channel, if it failed to grab audience. At least that way, the viewers would have got a proper closure thinking that yes, their show didn't do well in real sense and that's why got an 'end'.
Saath Nibhaana Saathiya is all set to premiere on October 19 2020 at 9 pm on Star Plus replacing Yeh Rishtey Hain Pyaar Ke.
What do you think about the end of Yeh Rishtey Hain Pyaar Ke? Let us know in the comment section below.