Put your hand on the door, take a deep breath and relax ' …only Yeh Rishtey Hain Pyaar Ke Abir Rajvansh has the innate ability to calm people down , especially his angry chorni aka Mishti .
We're talking about the latest promo that has hit the screens and has taken the fandom by storm already.
Also Read : Yeh Rishtey Hain Pyaar Ke : Shaheer Sheikh And Rhea Sharma Are Emitting Deep And Dark Vibes In The New Montage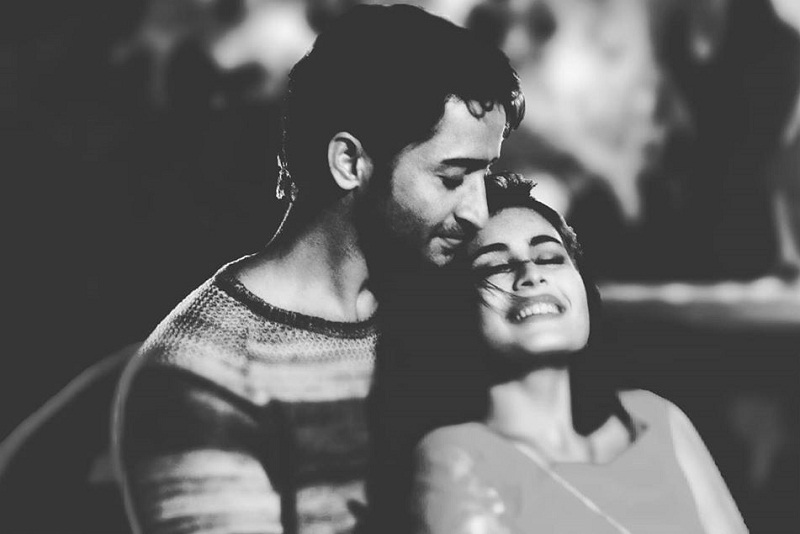 Kick-starting it with a smiling Abir just engrossed in his favourite hobby (clicking Mishti 's pictures) as Mishti descends down the stairs with Meenakshi , the couple looks super happy as a content and decked up Mishti rests her head on Abir 's shoulder .
Also Read : Yeh Rishtey Hain Pyaar Ke New Promo : Shaheer Sheikh As Abir Will Leave You Shocked And Excited With 360 Degree Turn Of Events
And just in a blink of an eye, the light goes off scaring Mishti and come onscreen the flashes of fear stricken Mishti with her hands soaked in blood.
With the horrifying dream, Mishti wakes up with a scream and rushes to the restroom, locking herself up leaving Abir banging the door and calling her out.
As Mishti continues to sob, she tells Abir how she has ruined it all and for a mistake that was only hers, they both are getting punished.
Also Read : Shaheer Sheikh And Rhea Sharma's Yeh Rishtey Hain Pyaar Ke To Air At This New Time Slot
Abir on the other hand soothes her with his caring and assuring words , telling her to take a deep breath , relax and remember their moments together. He assures her that till the time they're together, they'll be able to handle it all .
Cut to the next scene where police enters the hall of Rajvansh mansion asking if Mishti stays there . And the promo end with color being drained from Abir and Mishti's face as the latter exclaims that everything is over !
Also Read : Yeh Rishtey Hain Pyaar Ke : Open Your Hearts For Shaheer Sheikh And Rhea Sharma Aka Your Mishbir Are Here Again!
1 .This promo definitely has us gripped even more than before as it raises the bar with the thrill, suspense and Mishbir moments too.
2. Shaheer Sheikh and Rhea Sharma are nailing it with the expressions and their chemistry yet again in this little snippet and we can't simply wait for them to give us reasons to write more of it once the episodes air .
Also Read : Shaheer Sheikh And Rhea Sharma : 25 Handpicked Captures Of Your Favourites!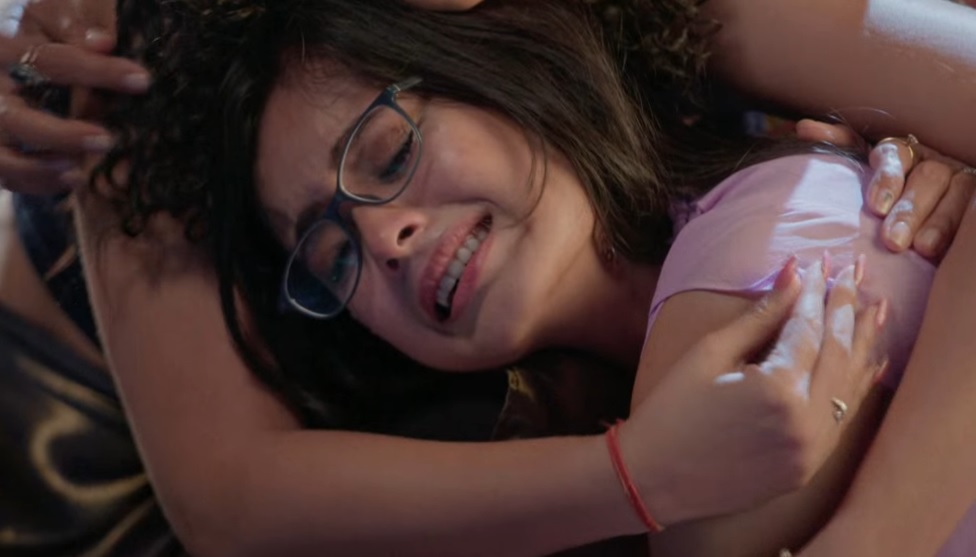 3. Mishti being caught up in a probable murder case is too big of a mystery to be solved and we just hope it doesn't spirals down to nothing and lives upto all the big shot story it seems to be in the beginning.
Watch The Promo Below –