Yeh Rishtey Hain Pyaar Ke

starring Shaheer Sheikh and Rhea Sharma in pivotal roles has immense amount of fan following. The daily soap is watched and loved by umpteen numbers of TV town viewers.
MishBir from this Star Plus' show, Yeh Rishtey Hain Pyaar Ke came, conquered and rule the hearts of the audiences literally.
Also Read : Yeh Rishtey Hain Pyaar Ke : Shaheer Sheikh And Rhea Sharma's Chemistry Has Got Fans Swooning Over Mishbir Once Again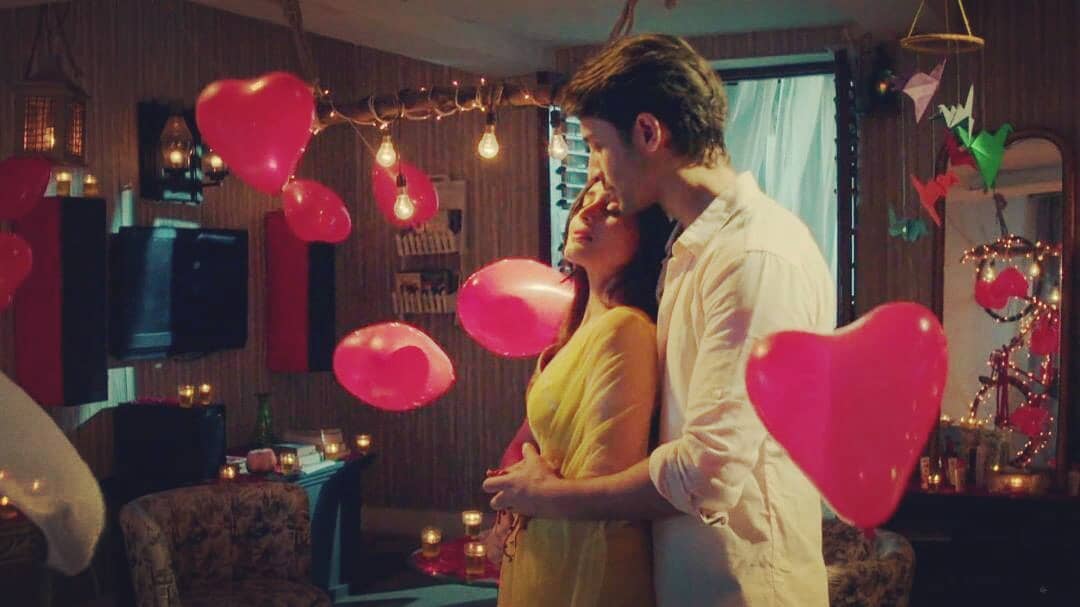 Abir and Mishti fondly referred to as MISHBIR have often taken their ardent admirers for a spin to the land of fairytales with their love story.
Their love story has ups and downs, they face hurdles and odds are thrown their way, yet Abir and Mishti tackle it all. Stand tall together their love triumphs over all.
Currently in Yeh Rishtey Hain Pyaar Ke the audience are watching high voltage drama, with Abir standing firm with Mishti and MishBir facing a tough situation once again.
Also Read : Here's When Shaheer Sheikh Talked About Co Existing With Nature And His Love For The Same – VIDEO
Watching the current scenario in the show it may have made the ardent admirers of Mishti and Abir a little sad, but we have got to the table something to cheer you up.
Just a short while back while surfing the social networking website Instagram, we hit the jackpot and came across a brand new click of your beloved MISHBIR.
Lost in each other's eyes, as Mishti and Abir stare at one another, the peace that this capture reflects is soothing and is priceless.
Also Read : Rhea Sharma : From Being In Frame To Fame, This Girl Next Door Is Ruling The Hearts
This picture of Abir and Mishti shares by the production house' (Director Kut Productions) official Instagram handle is all heart and love.
And undoubtedly this still tends to leave the ardent admirers in a beautiful, bewitching and magic MISHBIR trance.
View The Capture Below And Get Drenched And Drowned In Abir And Mishti's Fairytale World.
This click is indeed worth a thousand words for every MISHBIR and Yeh Rishtey Hain Pyaar Ke follower. And we are sure you are still staring at the picture without blinking.
Also Read : Yeh Rishtey Hain Pyaar Ke : 4 Reasons To Love MishBir Post The Lockdown Phase!
Hope the picture brightened your day and also heightened your excitement for the upcoming story of Yeh Rishtey Hain Pyaar Ke!
You can tune in and watch the Star Plus show anytime on the digital platform Disney + Hotstar.
Don't forget to share your views after viewing the Abir – Mishti capture in the comment box below.
Stay Tuned To Fuze For All The Latest Updates!