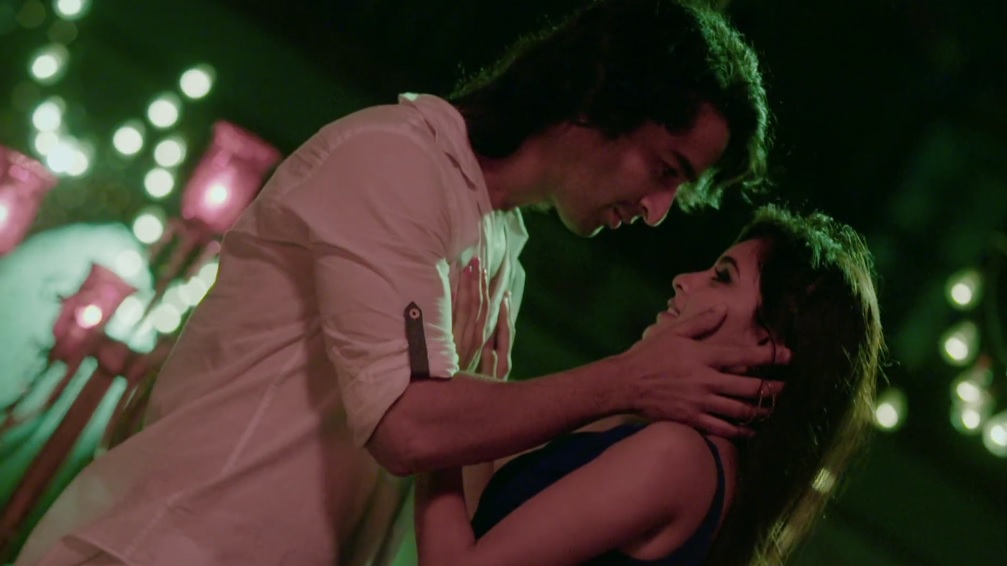 The Mishbir fans in their quarantine aren't getting enough of their cute dorks at the moment and hence the only thing they can count on right now is reliving their entire journey.
An what could be better than having the stars Shaheer Sheikh and Rhea Sharma narrating Mishti and Abir's story in their own words.
Well while you are already re-watching and getting lost in your favorite duo Mishbir's magic, let's make it a bit more ethereal an surreal for you with a throwback to potentially one of the most amazingly shot Mishbir song sequences we've had on the show.
Although these utterly good looking actors harbor the innate talent to make any song look beautiful on screen yet this song sequence of them as Mishbir from the very initial episodes on the song 'Ishq Wala Love' is an absolute bliss to watch.
What makes this special sequence stand out is every tiny bit of it. From the backdrop of the fiery rings, the grand setup, Mishti in a deep blue gown and that bold smokey look in total contrast to the innocent specky Mishti back then and Abir in all white giving the contemporary hero vibes to the entire Bollywood edge direction to the song, it came out as one aesthetic sight that goes down as one of the best ones to air on small screen.
Rhea Sharma and Shaheer Sheikh as Mishti and Abir were impeccably perfect in regards to the romance they weaved on screens. Even though being in the very initial phase of the show, the two stars undeniably were spot on with regards to the expressions, beauty and their flawless equation that can make you watch this sequence on loop and yet not get enough of it!
Only if we were half as talented as Abir in expressing the work of beauty in a beautiful shayari, this sequence of them would have definitely got one from us!
Scroll down below and watch some stardust and magic unfurl again!
PS :- While we are here to keep you updated with all the interesting stuff pertaining to your favorite stars, let's not forget to battle this tough time of Covid-19 outbreak together. Follow these steps below and encourage your friends and family for social distancing. No panic, maximum prevention and gather information is the only key! Stay in, stay safe.